Kensington resident Brenda Mosley is on a mission to help mothers and fathers deal with the grief of losing a loved one to gun violence, incarceration, and addiction, among other things.
Mosley, the founder and executive director of the organization By Faith Health and Healing, is leading a free program for mothers called "A Mother's Pain – A Mother's Love." Other program partners include Community Center at Visitation, Mural Arts Philadelphia, New Kensington Community Development Corporation (NKCDC), Somerset Neighbors For Better Living, and We CAN – Change & Action Now.
Throughout the program, mothers can expect art-based healing, field trips, free meals, peer support groups, and specialized training on moving through the grieving process. Mosley, who holds certificates in trauma-informed care and post-traumatic stress management, facilitates the healing process during Monday's group sessions.
"You can [experience] a loss of many things: a pet, job, house, independence, loved ones. You learn how to process it in a natural way. There are stages, but loss is a lifetime process when you're dealing with the loss of a loved one," Mosley said.
The program runs on Mondays and Fridays from 12 p.m. to 2 p.m. at the Community Center at Visitation (2646 Kensington Ave.) through Dec. 31. Starting Jan. 10, the program will return on Mondays (12:30 p.m. to 2:30 p.m.) and Fridays (12:00 p.m. to 2:00 p.m.) and run through June 30. Participants can join at any time.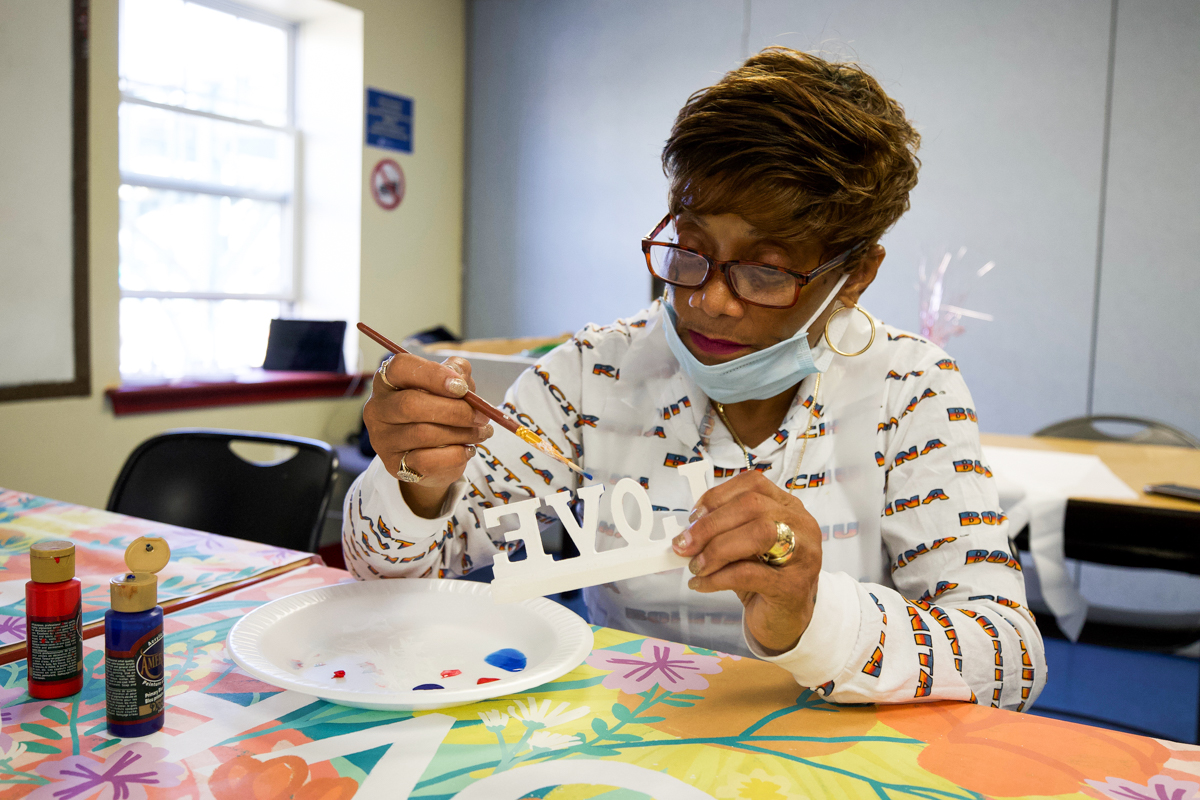 On Fridays, Philadelphia muralist and artist John C. Zerbe leads art-centered healing workshops with easy crafts like painting.
"Art has a lot of different powers, and healing is one of them," Zerbe said.
For Mosley, trauma-informed care helped her overcome the sexual abuse she experienced as a child and the loss of her daughter, Jamellah Yasmeen Sharif, in March 2014. After Mosley's daughter passed away, she moved to Kensington and was introduced to NKCDC's trauma-informed care training program. Now she wants to use her experience and what she learned to help others move forward, too.
"My life is a lived experience and telling my story helps other human beings," Mosley said.
Former Kensington resident Joanne Riley, who attends the sessions, said that Mosley's program has helped her cope with her grief.
"It helped me get through it," Riley said.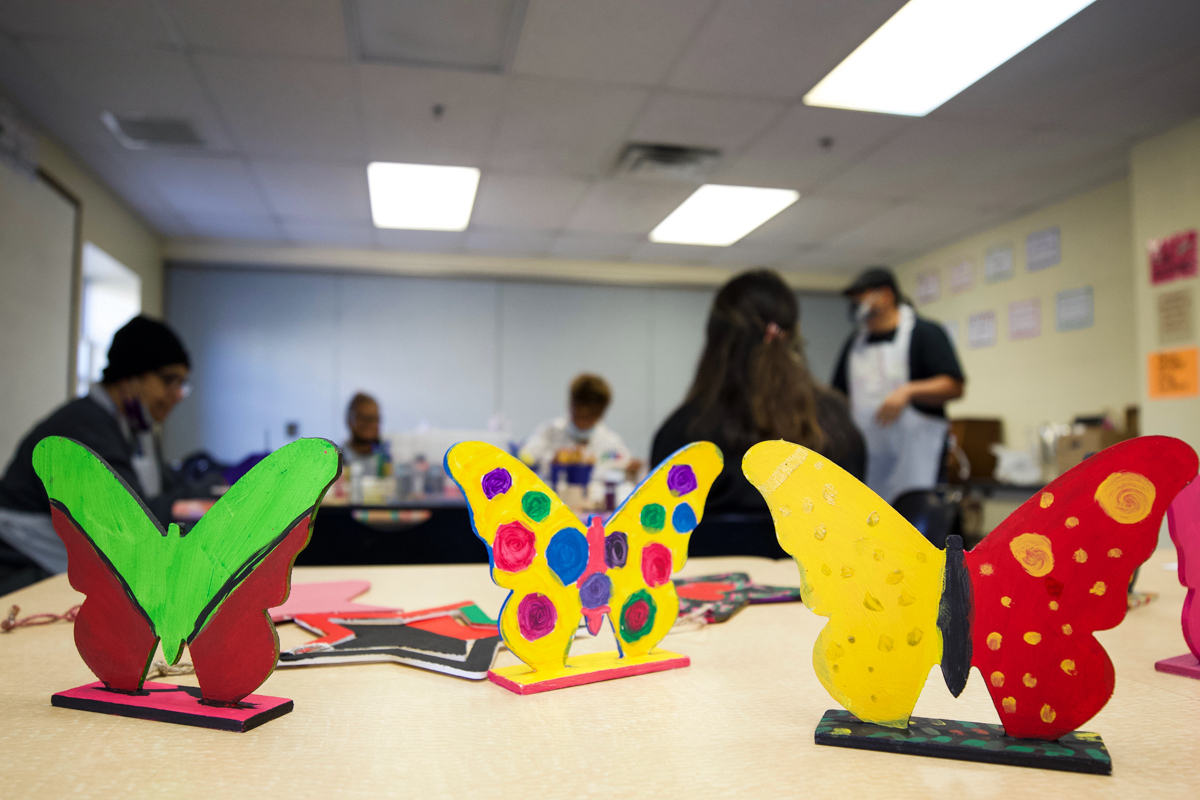 Helene, a Port Richmond resident who requested to be identified by first name only, is a friend of Mosley's and first went to the program to support her. But according to Helene, she ended up addressing her own grief from losing loved ones to gun violence and incarceration.
"We check in [with each other] each time we come on Mondays and Fridays. You find out where you are, what's going on, and then we learn things about each other that help us support each other," Helene said.
As Mosley pointed out, many families in Kensington have lost loved ones, but there wasn't a program in the area that provided people with healing and support.
Katrina Keating, the executive director of the Community Center at Visitation, said that when the center temporarily closed its operations due to the pandemic, the staff realized that residents needed more mental health and trauma-focused programming.
"We knew in looking at the community and hearing from them what they wanted to see here, and Miss Brenda was really filling a void," Keating said. "Anybody that speaks to Miss Brenda knows how warm and welcoming she is."
Another program for fathers called "A Father's Grief" starts on Jan. 11 on Tuesdays from 11 a.m. to 1 p.m. and Thursdays from 5:30 p.m. to 8 p.m. until June 30.
"Since I've been over at Visitation, the guys come up to the workshops on Fridays, and they'd be like, 'Okay, moms grieve, but fathers grieve as well," Mosley said.
Fathers can expect art-based healing, basketball, field trips, free meals, peer support groups, physical fitness, and specialized training on moving through the grieving process.
Registration is open for both programs. To sign-up for either program, email Brenda Mosley at byfaithenternal@gmail.com or call 215-397-0431.
Have you been affected by gun violence in Philadelphia? Click here for free resources from Up the Block, a project created by The Trace, a nonprofit newsroom covering gun violence.
---

Kensington Voice is one of more than 20 news organizations producing Broke in Philly, a collaborative reporting project on economic mobility. Read more at brokeinphilly.org or follow on Twitter at @BrokeInPhilly.