On Friday, City Councilmember Isaiah Thomas wrapped up the ninth season of his annual youth basketball camp, hosted for one week each at Sankofa Freedom Academy in East Kensington and Finley Rec Center in Northwest Philly.
"It's important for us because we want to keep the kids busy," Thomas said. "But we also like to use basketball as a means to mentor and put ourselves in a position where we have some level of influence on the young people as far as what happens outside of the camp."
The Isaiah Thomas and Chris Woods Basketball Camp, funded by the Thomas and Woods Foundation, is a free summer camp program for Philadelphia children ages 6-16. The camp is scheduled for the weeks before the school year starts to fill the void after other summer camps end.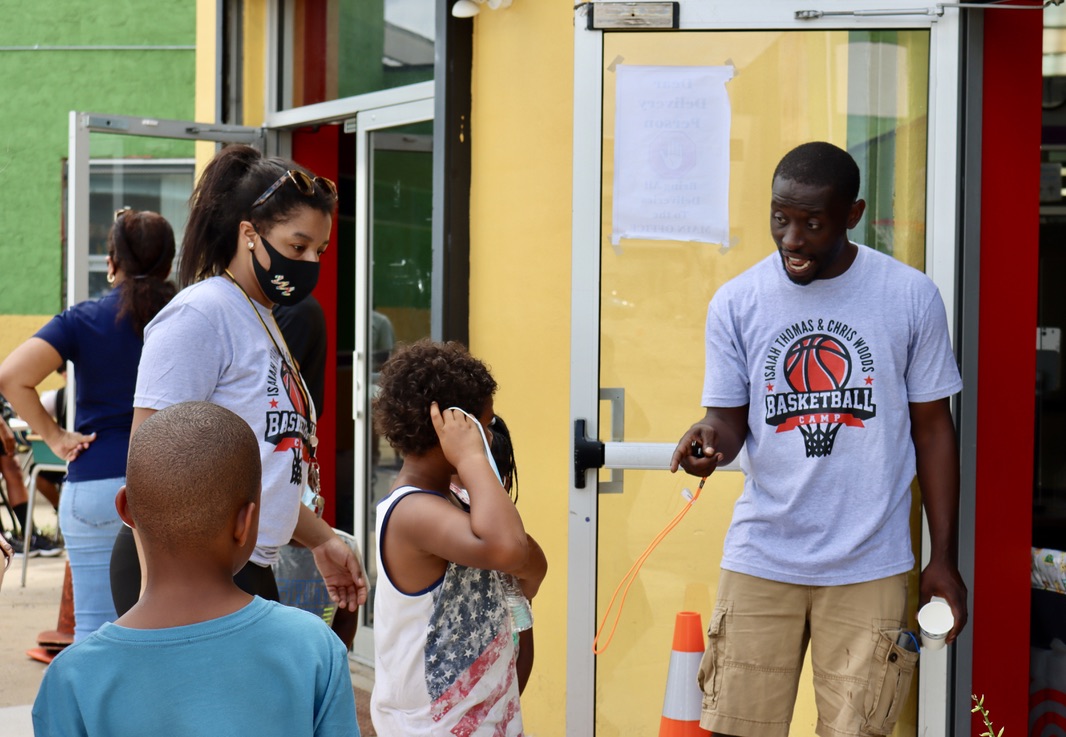 The first week of the camp was held from August 16-20 at Sankofa Freedom Academy. According to Thomas, about 60 children attended the camp at Sankofa, and most of them were Sankofa students and neighborhood youth. The council member has a close connection to Sankofa Freedom Academy, including being one of the cofounders of the school, a former teacher, the high school boys basketball coach, and a parent.  
Councilmember Maria Quiñones-Sánchez, who spoke to the campers on August 19 about their future careers, told Kensington Voice that even before getting elected to City Council in November 2019, Thomas has had a commitment to creating safe, nurturing spaces for young people of color.
"With the year of violence that we've had … it's even more important that we figure out how to do this more," said Quiñones-Sánchez, adding that more than 100 children under the age of 18 have been victims of shootings in Philadelphia so far this year.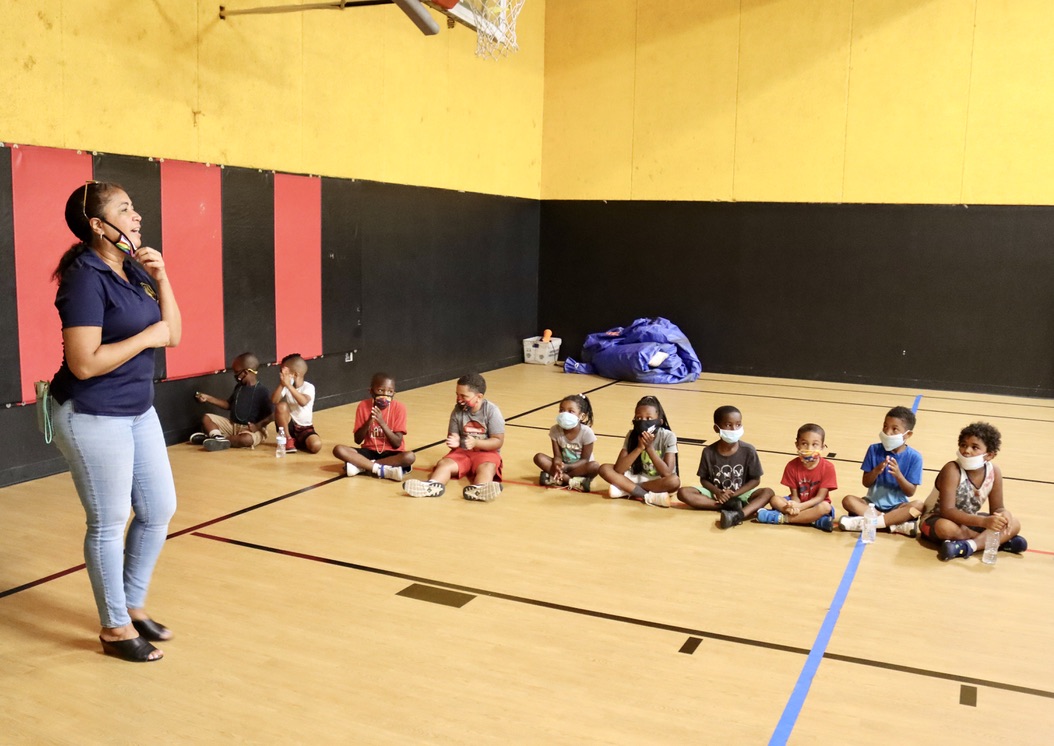 Shamar Parker, a 14-year-old Kensington resident, attended the second week of camp from August 23-27 at Finley Recreation Center in Northwest Philadelphia, where Thomas grew up. Parker, who plays basketball for the Sankofa Freedom Academy's middle school team, was one of about 120 children there. He said he likes that the coaches encourage the kids to do their best during basketball drills and the camp's environment.
"I like that I can meet new people and have good conversations about basketball with the staff and my peers," Parker said. "And another thing I like is that they try to keep us safe [from COVID-19] and make sure that everyone is keeping their mask on."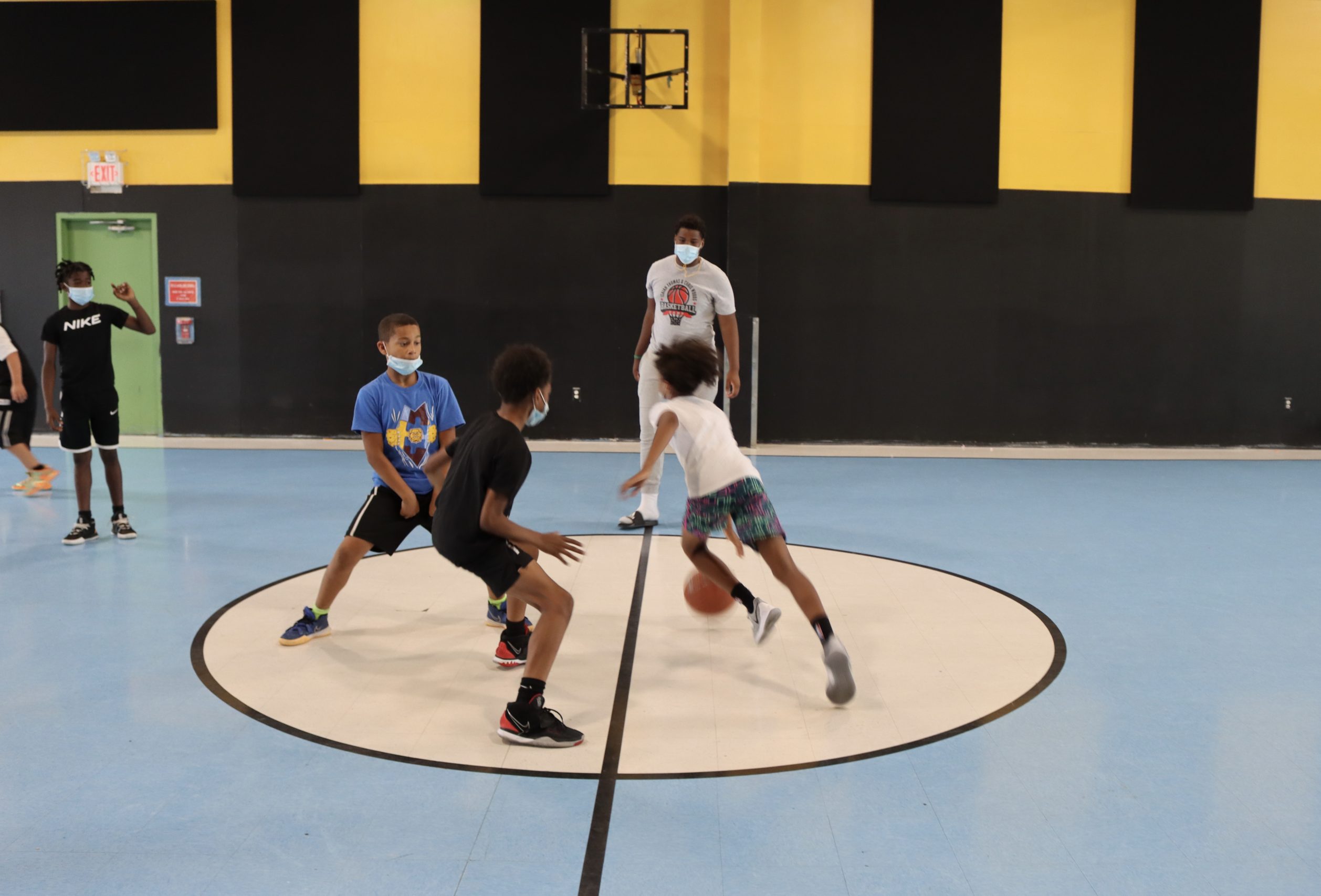 Since not all the kids enjoy basketball, the camp also provides arts and crafts, mentoring, yoga, and other fitness-related activities.
"I try to just get to know all the kids by name, understand their issues, and help everybody grow in some way this week," Thomas said.
According to Thomas, his office has been advocating for the City of Philadelphia to fund more youth programming because not everyone who runs free camps in the city has the same resources as him.
"What are we doing as a city to continue to challenge ourselves and push ourselves to make sure that we're providing resources to quality programs, especially quality programs that keep our young people busy?" Thomas said.
Click here to learn more about after-school programs for children in Philadelphia.
Have you been affected by gun violence in Philadelphia? Click here for free resources from Up the Block, a project created by The Trace, a nonprofit newsroom covering gun violence.
---