After her coffee shop's building was put on the market last month, Blew Kind, co-owner and founder of Franny Lou's Porch in Kensington, created a GoFundMe in an attempt to purchase the building from the current owner.
Kind started the GoFundMe on Nov. 28 and hopes to raise $53,000 by Dec. 12, which is the last day she'll be able to try and buy the building that the business has operated in since 2015.
Named in remembrance of Civil Rights activists Frances E.W. Harper and Fannie Lou Hamer, Franny Lou's Porch has provided community members with local, organic food, drinks, and a "warm space" for community activism, cultural awareness, and networking.
Kind said the purpose for the coffee shop has always been to be a window to the Black experience, as well as the experience of other marginalized communities.
"We do that by naming things after different organizations or people or processes or movements" Kind added.
Gaining traction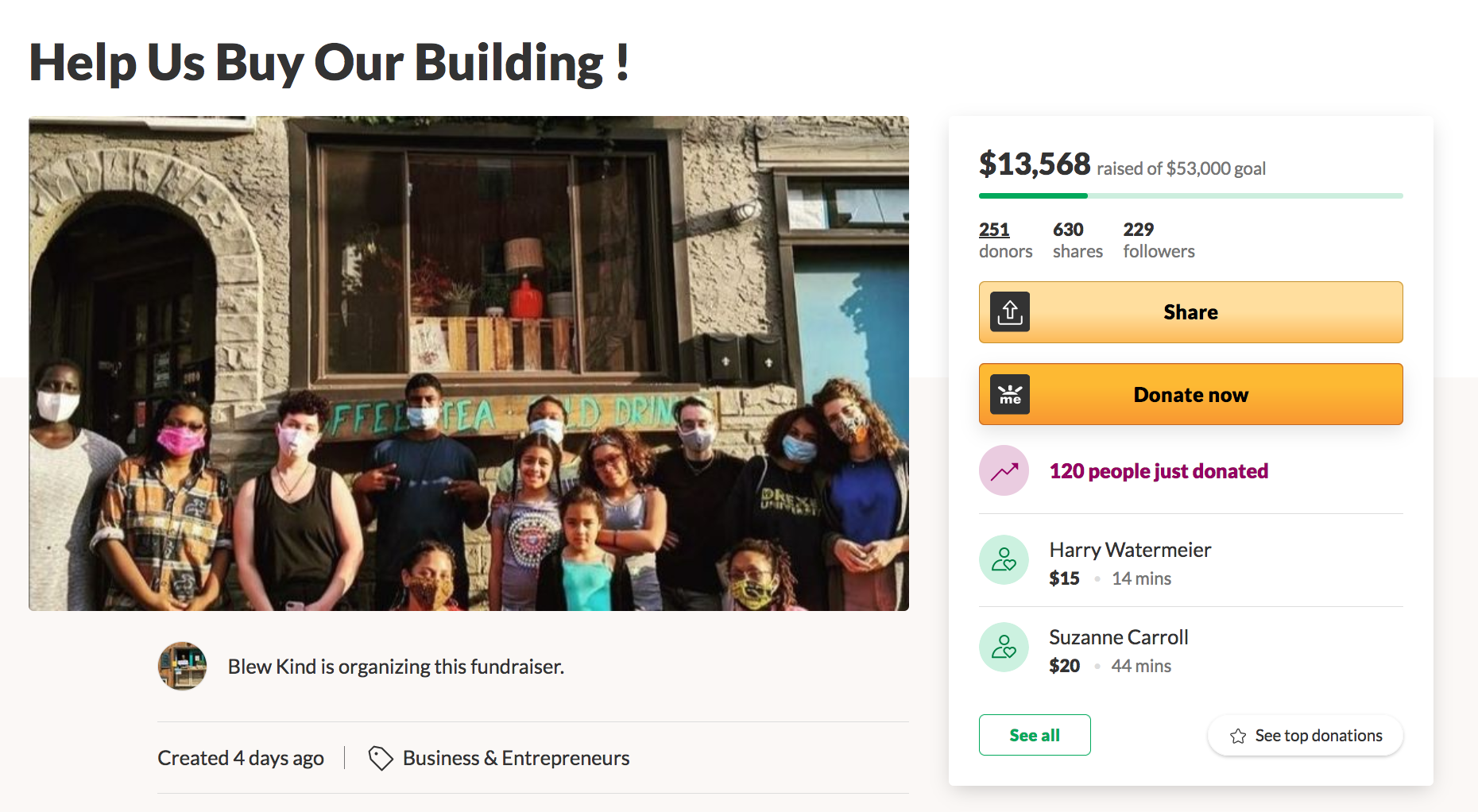 So far, Franny Lou's Porch has received a significant amount of support with its fundraising. In addition to the individuals who've contributed over $13,000 of the $53,000 goal on GoFundMe, the cafe received grants from The Merchants Fund ($20,00) and the Local Initiatives Support Corporation ($5,000). Kind has also started a Limited Liability Company (LLC) with Franny Lou's Porch co-owners, Chantelle Todman and Ashley Huston, to buy the building with the donations.
But for Kind, the situation goes deeper than just saving her business. There's a living community based in love and partnership at stake as well.
"These people that I work with are my family, they're my community," Kind said. "We call each other our tribe because we really do care about each other, even the people that come and go."
Love & Partnership
In addition to serving drinks named after activists — the "Angela Davis," for example — and providing a positive environment for cafe-goers, Kind hosts street markets outside of the cafe with local artists, vendors, and businesses twice a month. Past vendors include fresh produce and food distributors Philly Farmacy, Bunny Hop, and local mural artist Joshua Grace.
"Everything is missional and spiritual to me," Kind said. "It's about having vision and creating a place that can defy the idea of what it means to be a business owner."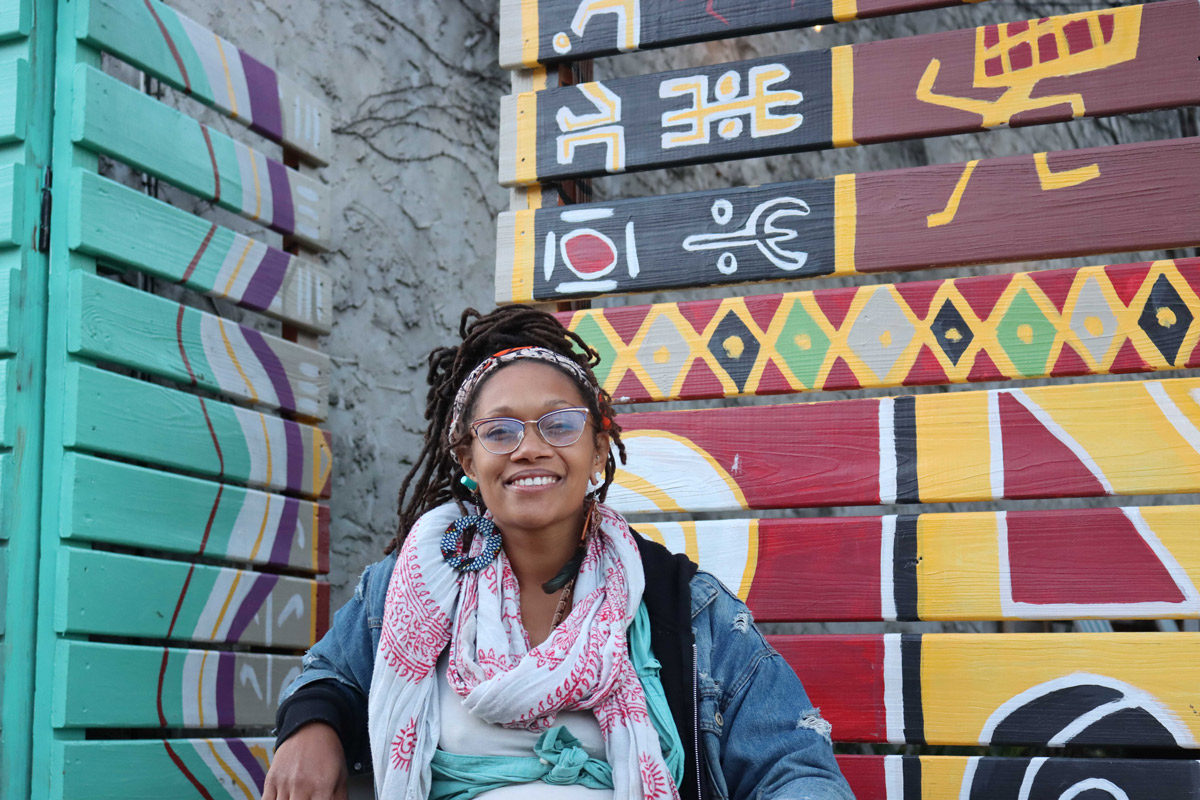 On the GoFundMe page, Kind shares that buying the building would mean a sustainable and long term presence in the neighborhood, a Black and womxn-owned building, the opportunity to keep the cafe's message pulsing in Philly, and to continue to create viable jobs for marginalized people.
"It's an opportunity to keep us here," Kind said. " … What we're promoting is staying connected to our humanness. Staying connected to our joy. Staying connected to our excitement for being alive."
You can learn more about the coffee shop's resources and community events by reading the newsletters on Franny Lou's Porch's website.
---
Editors: Zari Tarazona, Claire Wolters, Siani Colón / Designer: Henry Savage
What did you think about this story? Send a note to editors@kensingtonvoice.com, and we'll consider publishing it in our Voices section. You can also tell us what you think in person at our neighborhood events.