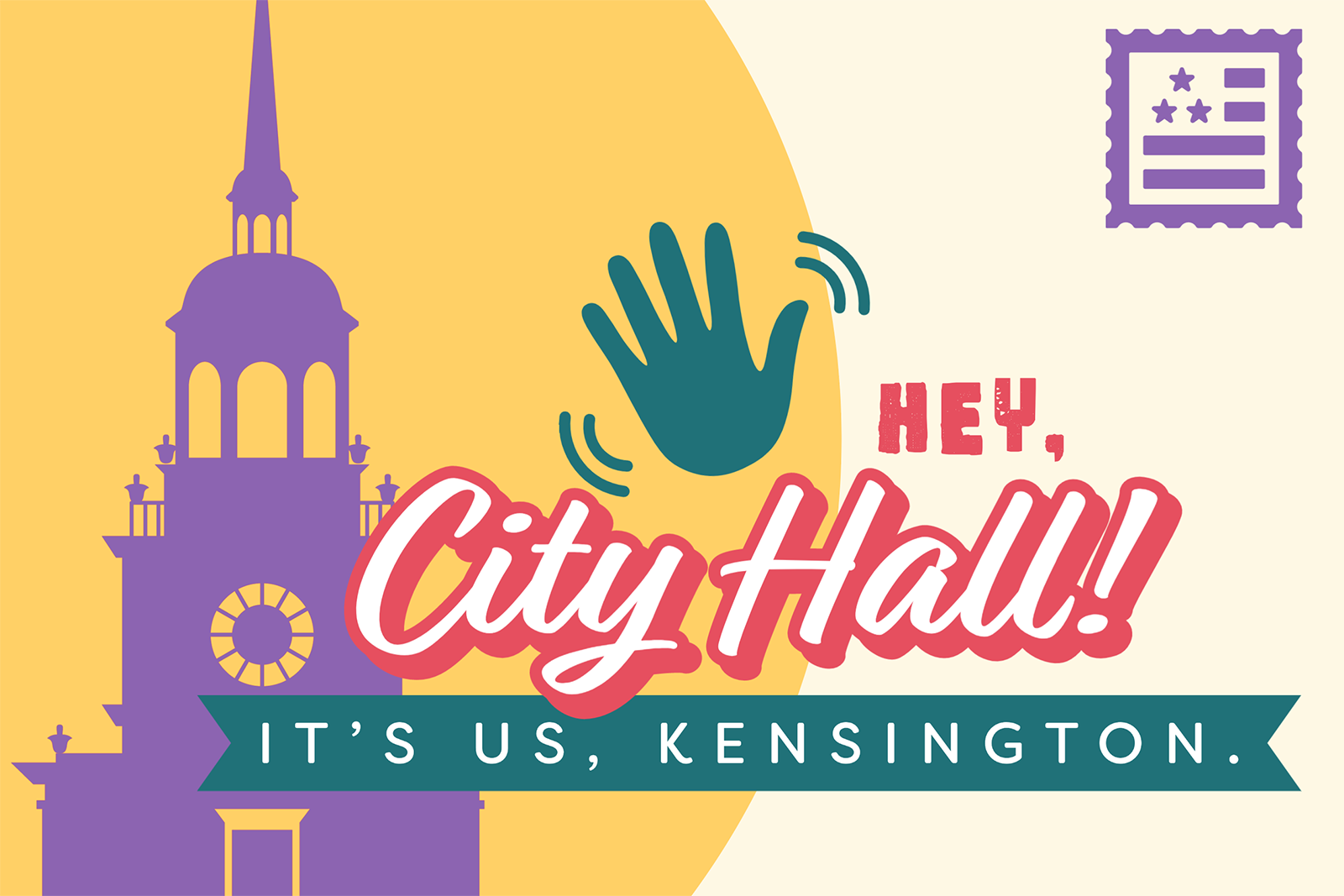 Community members came together at Congreso de Latinos Unidos on April 24 to discuss the results of the survey conducted by the nonprofit's Community Ambassadors about the upcoming primary election.
Conversations about voting accessibility, education, and the mayor's race were buzzing about the room as the smell of "frituras" and empanadas donated by a local restaurant filled the air.
The event, the survey, and the ambassadors are all a result of Congreso's membership in the Every Voice, Every Vote coalition. The Lenfest Institute funded a collection of newsrooms and community organizations working to highlight issues relevant to Philadelphia communities, promote civic engagement, and hold elected officials accountable.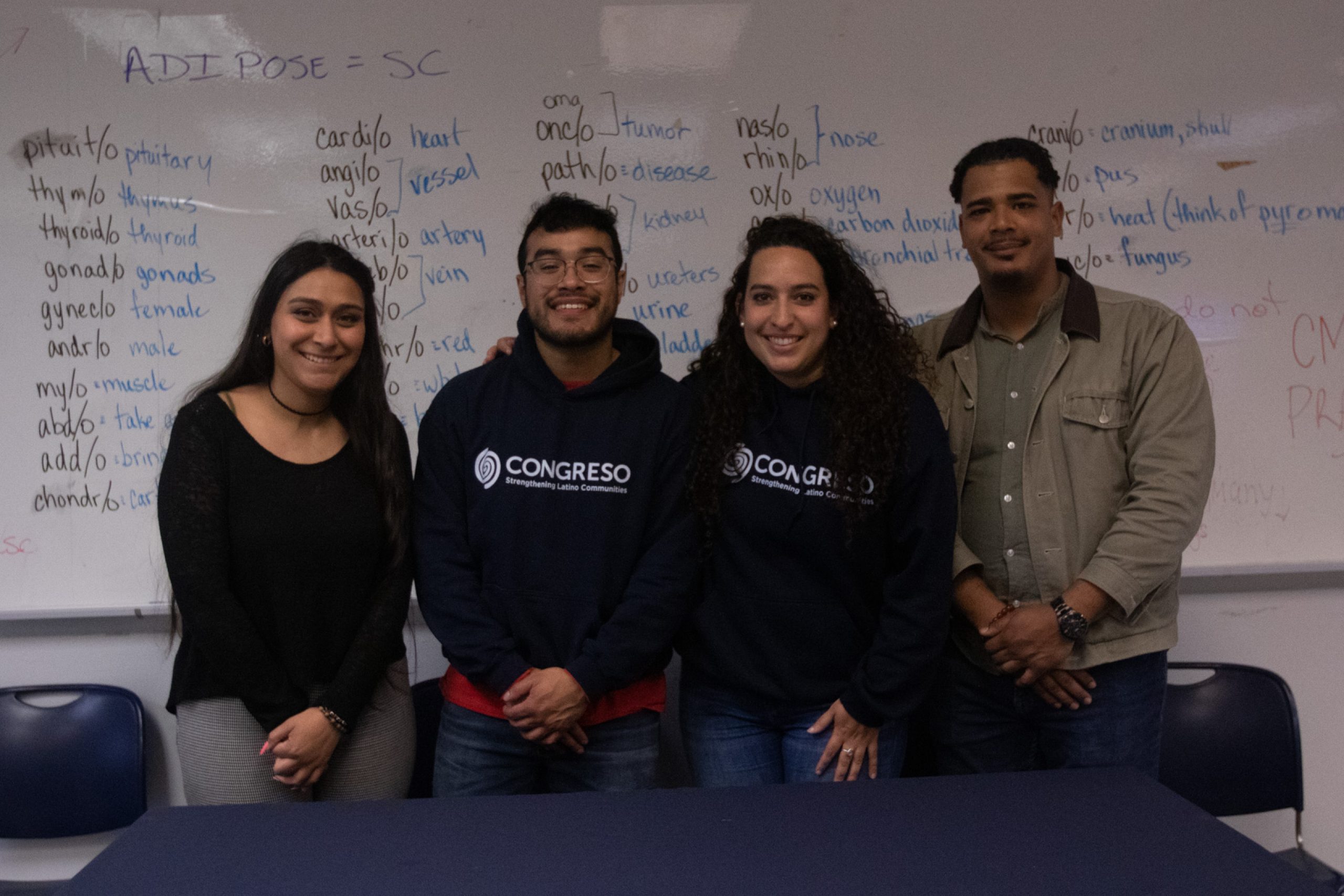 Julia Rivera, Congreso's Chief External Affairs Officer, started the meeting by reading out the basic expectations, the survey results, and conversation starters in English and Spanish. Community members were split into English and Spanish-speaking groups to discuss voting and community needs facilitated by Congreso's Community Ambassadors.
"It was really interesting to hear the different perspectives on how we can engage our community and make sure that they are utilizing the resources that we have available," said Nicole Guerrero, a Community Ambassador who facilitated the English conversation.
According to Rivera, Congreso picked four Community Ambassadors due to their interest in politics, voter engagement, and helping their community. Two ambassadors focused on English-speaking communities, while the other two engaged with Spanish speakers.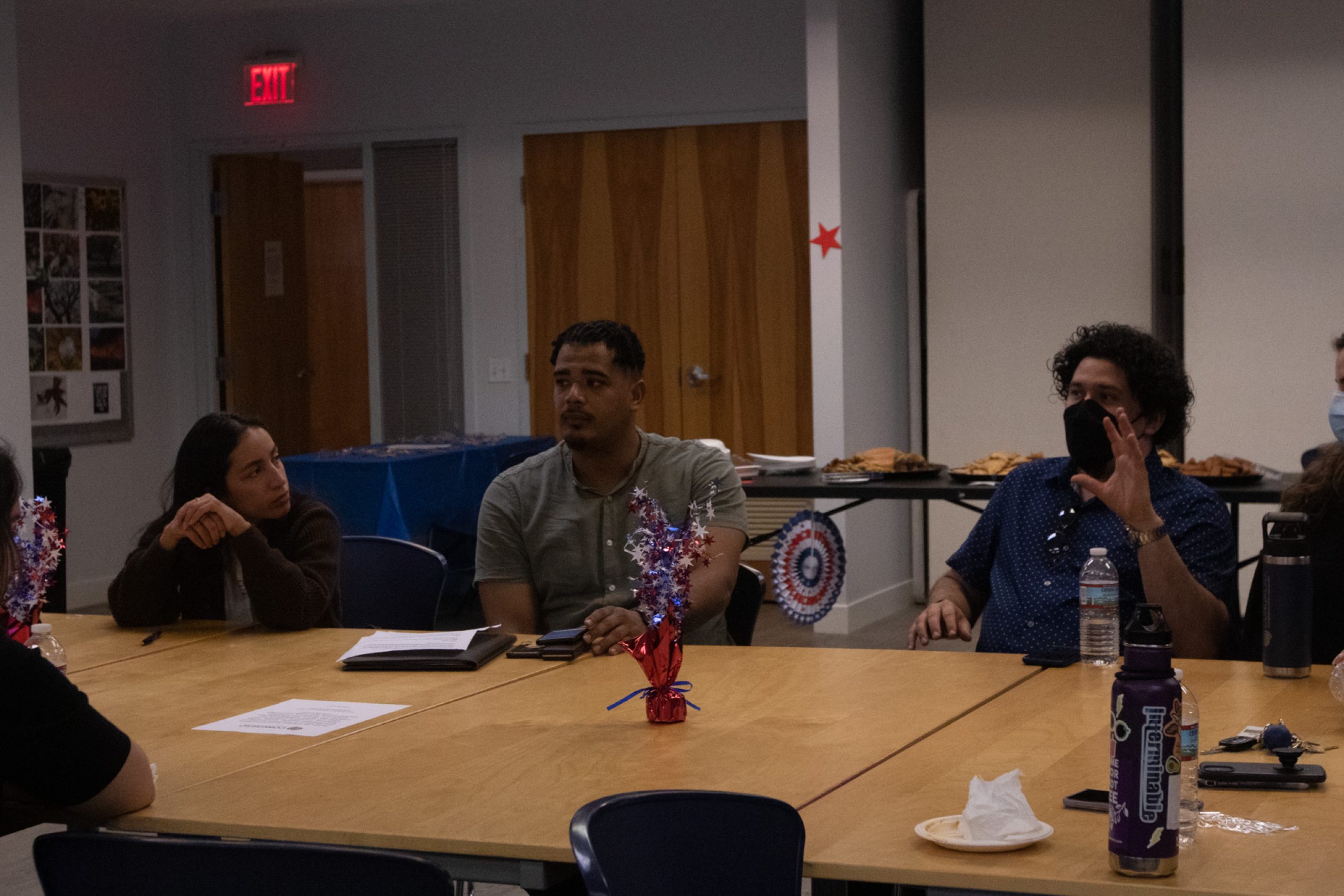 "I did it because, one, I am Latina, and I care about my community, and I want to be able to give back whether it's time or my resources," Guerrero said. "I did it because I care about my community. And I love voting. And it was just the perfect combination of those two things that I love."
On top of conducting surveys about community needs and facilitating meetings, Community Ambassadors help educate their friends, neighbors, and community members about polling places and different voting methods.
Carmen Rincon, one of the ambassadors who facilitated the Spanish conversation, describes one such experience with a young Puerto Rican coworker who didn't vote.
"I asked him why not, and he just didn't know where his polling place was," said Rincon in Spanish. "So you have to come up with a way to teach people these things. They gave me the link, so I was able to say, 'Here, you can go on this site, input your information, and later, they'll send you information about your polling place.'"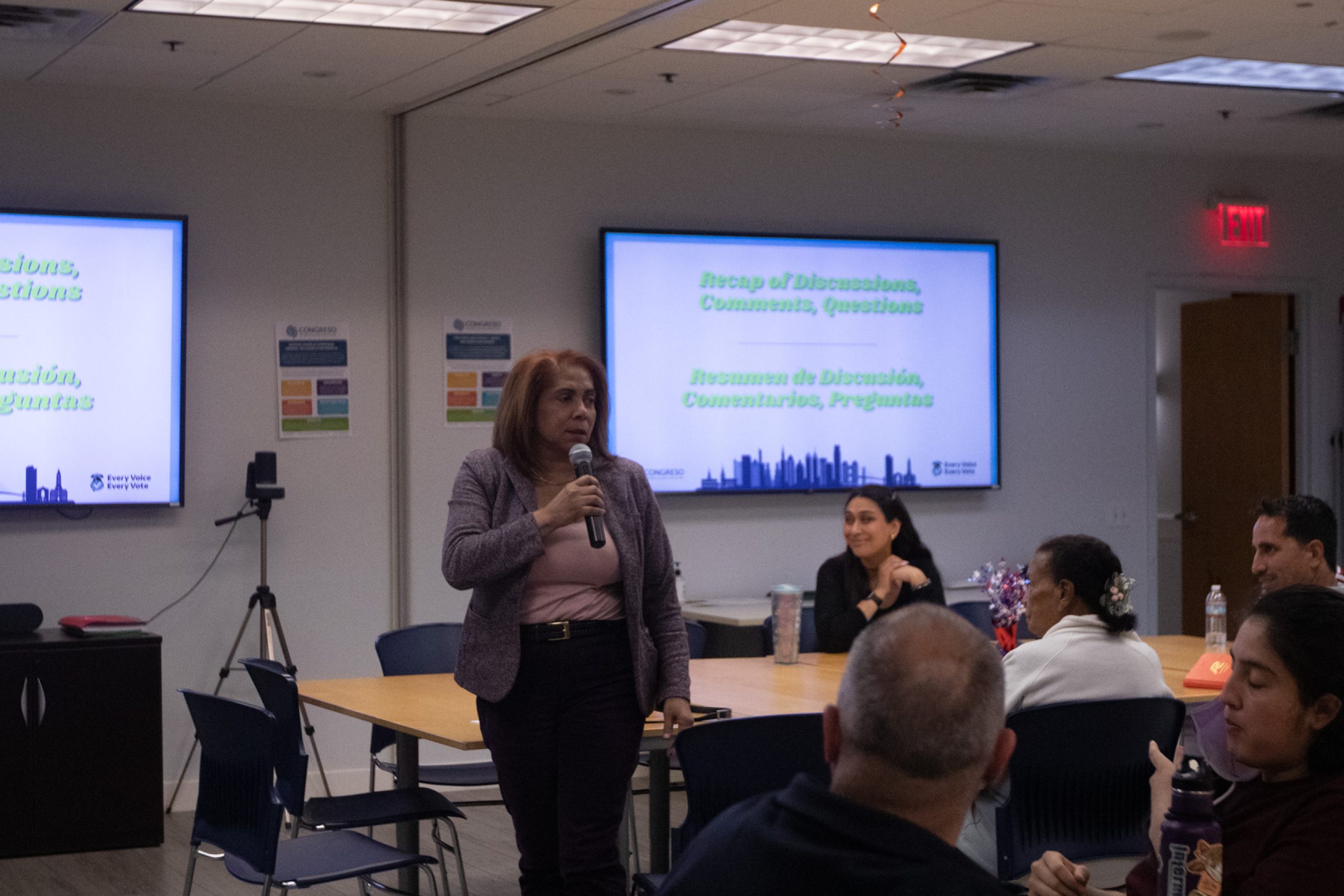 Fifty-four percent of the 59 Philadelphia residents surveyed agreed that their voice or vote matters, and ambassadors like Rincon and Guerrero are hoping to inform and engage more people.
"Another young man told me, 'They're not going to do anything anyways,'" Rincon added. "So I said, 'You think that they won't do anything, so why don't you give them the benefit of the doubt, and then if they don't do anything, figure out how to get involved in your community and do something about it.'"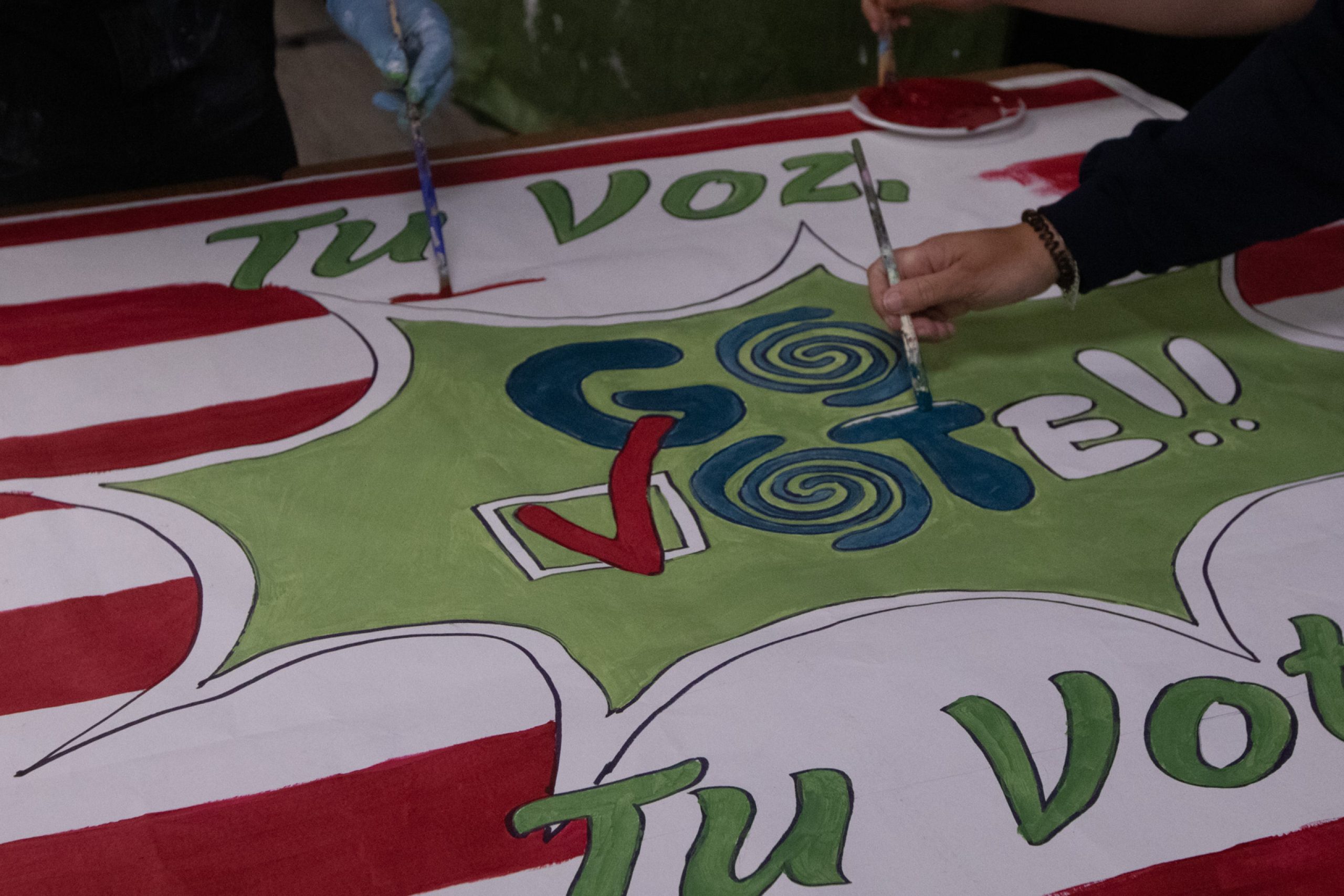 According to Rivera, Congreso hopes to have more of these bilingual community conversations to discuss the results of the Community Ambassador's polling efforts. The results of the survey are available here.
---
Editors: ZARI TARAZONA Designer: RAMSES MONTES

This content is a part of Every Voice, Every Vote, a collaborative project managed by The Lenfest Institute for Journalism. Lead support is provided by the William Penn Foundation with additional funding from The Lenfest Institute, Peter and Judy Leone, the John S. and James L. Knight Foundation, Harriet and Larry Weiss, and the Wyncote Foundation, among others. To learn more about the project and view a full list of supporters, visit www.everyvoice-everyvote.org. Editorial content is created independently of the project's donors.