At 3 p.m. on a mid-September Friday, the office of Centro de Nueva Creación was abuzz with life. The second week of the school year was over, and William Cramp Elementary students were about to finish their second week of Centro's after-school program.
Centro staff, dressed in their signature green T-shirts, chattered as they gathered the final materials for that day's after-school program. Then they left the organization's headquarters — a cramped row home on Tioga Street near Palethorp Street to make the trek down the block to the elementary school.
Once at Cramp, located at Tioga and Mascher Streets, a lively scene awaited as the kids let their energy loose in the cafeteria. Centro volunteers and staff fed them a snack and then corralled them into groups for some activities.
"It's Friday, so all the kids want to go home," Lozada said as she entered the cafeteria.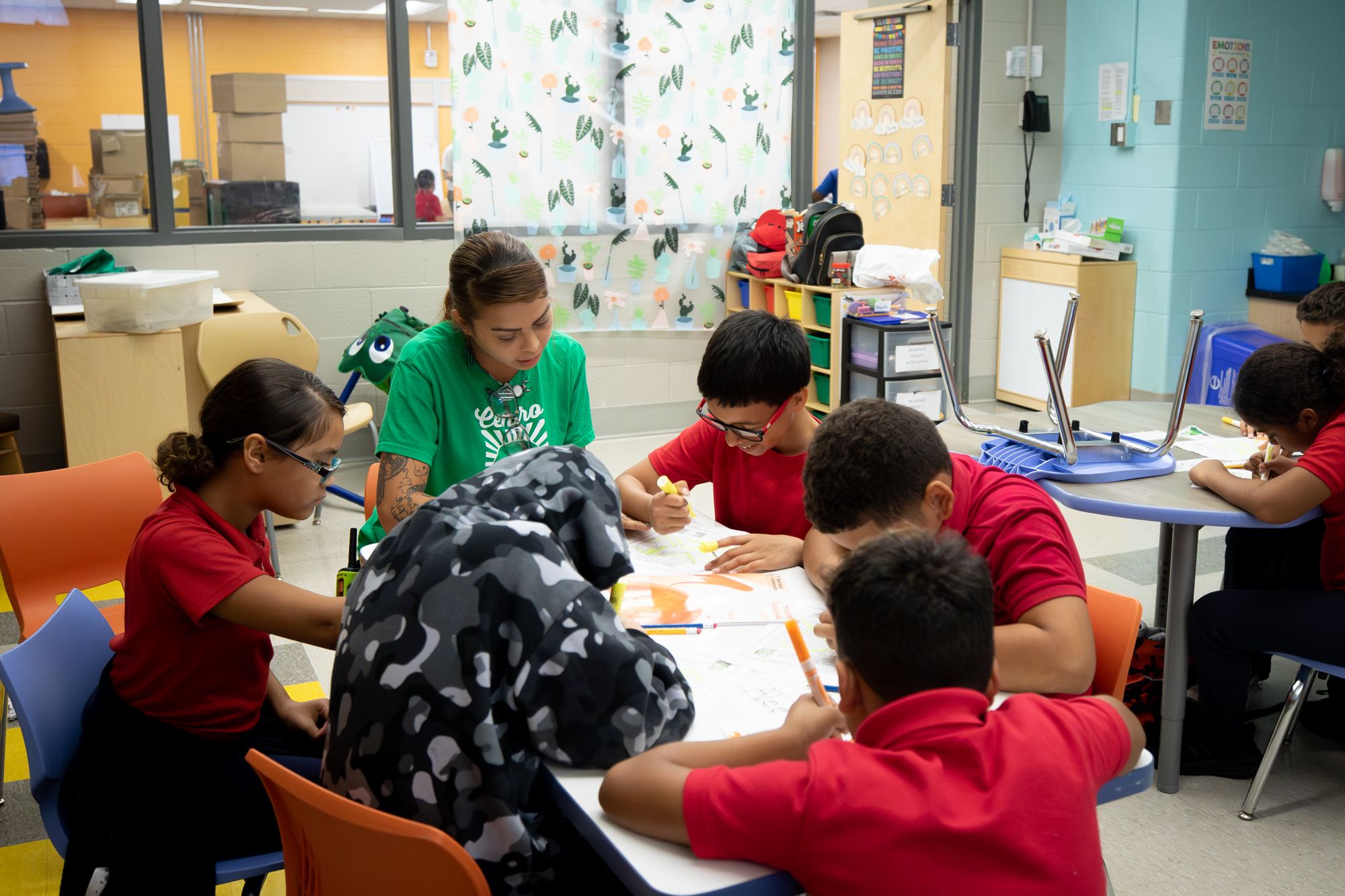 The after-school program serves 60 kids at Cramp and exposes them to Latine arts and culture. It also serves as a way for kids to find themselves and build self-confidence. Centro's staff engages youth participants in activities such as learning traditional Latin dances like bomba and plena from Puerto Rico, making clay crafts, and improving their English reading and writing.
During the summer, Centro runs a program with similar activities.
"The key is to have resilience," said Maribel Lozada, the executive director of Centro. "And also tackle the family so they can be resilient too, and survive and bounce back when they're in difficult situations."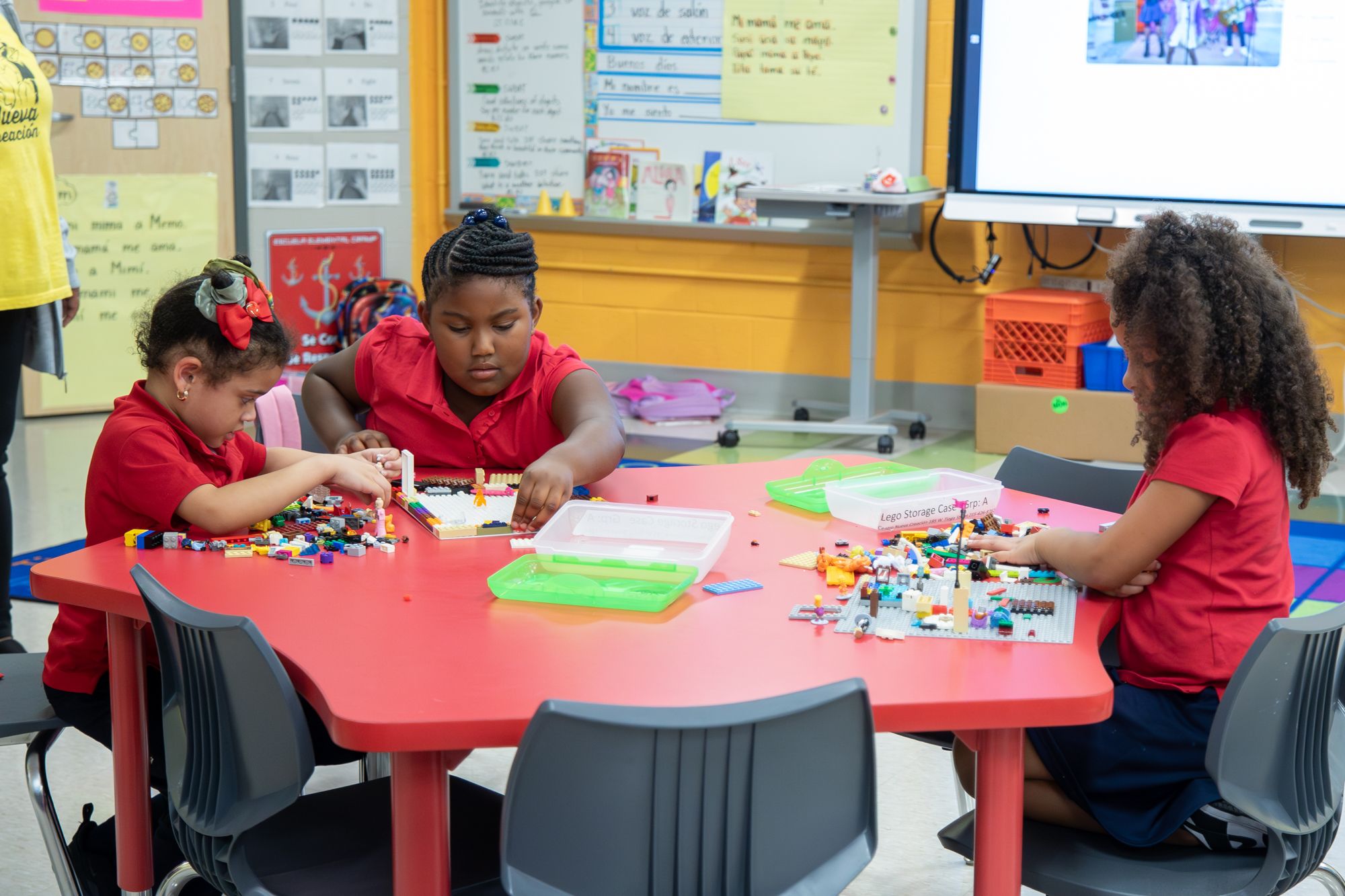 Centro's humble beginnings and ambitious future
Centro was founded just down the street by church and community leaders at the New Creation Lutheran Church in 1994. The group created the organization in response to resident concerns about the negative impact of neighborhood violence on their kids. Since then, Centro's work has had a longstanding impact on youth in the surrounding Fairhill neighborhood.
For nearly 15 years, the Tioga Street house from which Centro operates has been a second home for Lozada. Lozada joined the organization as a dance instructor in 2009 and was promoted when the supervisors recognized her leadership capabilities. She worked as the acting director for a number of years before becoming the executive director five years ago. Given the organization's small size, Lozada said it's a job that fills many roles.
"I wear many hats," Lozada said.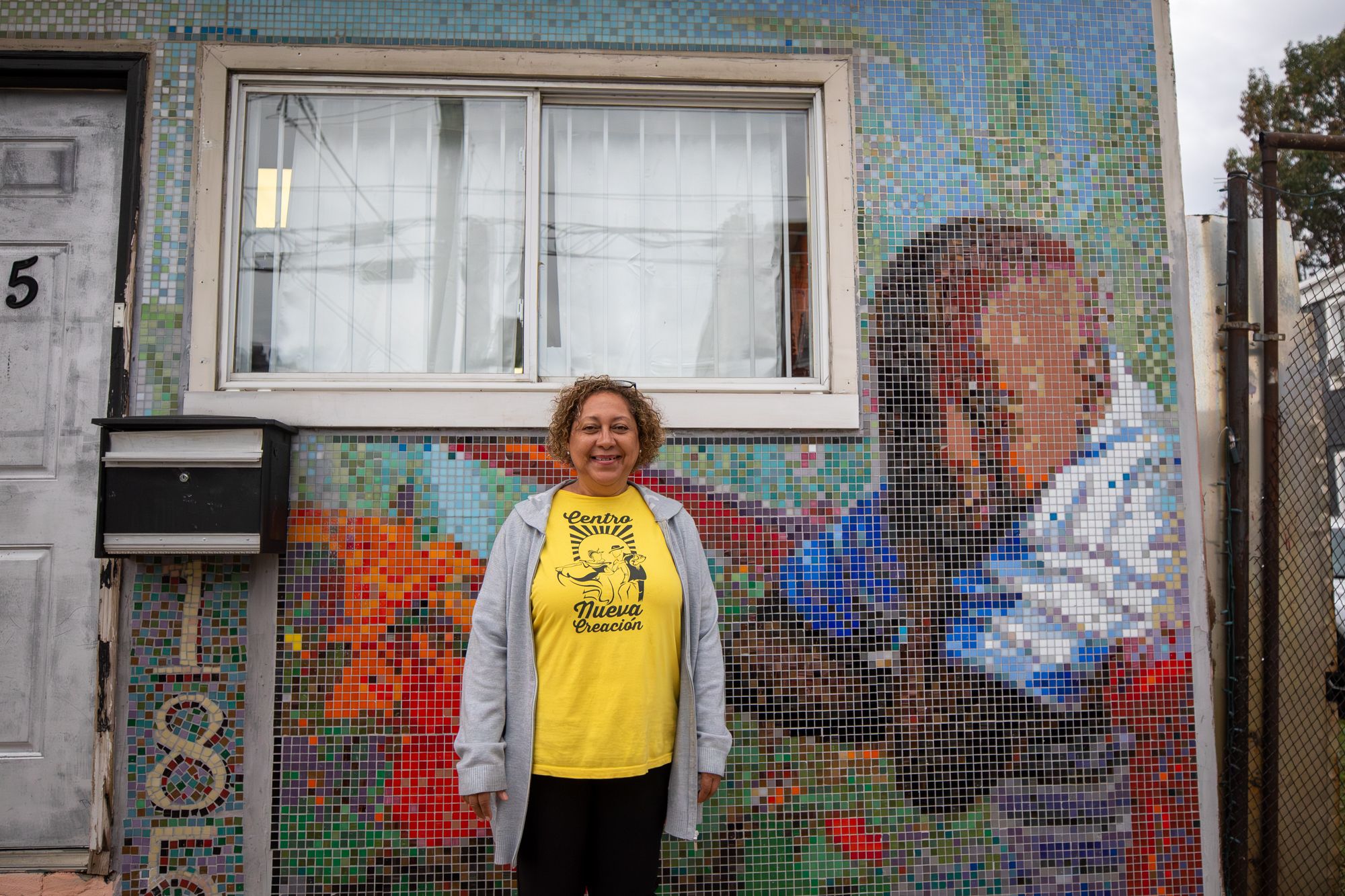 From payroll to overseeing on-site programming at Cramp to writing grant requests, Lozada said her days are "always different." But growing the organization is always at the front of her mind, and Lozada said it's currently going through a "process of change" in regards to its budget and structure.
That process is why Centro applied for a $10,000 grant from the Kensington Community Relief Fund (KCRF) — a private-public partnership managed primarily by the Scattergood Foundation to funnel more philanthropic dollars into the community.
Centro received the $10,000, some of which will help fund Lozada's position as executive director. Lozada said some of the money will also support a new program at Christ and St. Ambrose Church in Franklinville to reach more youth. However, she is seeking more funding to achieve her bigger goals for the organization.
"Budget-wise and structure-wise, it has not been possible for that growth to happen," Lozada said.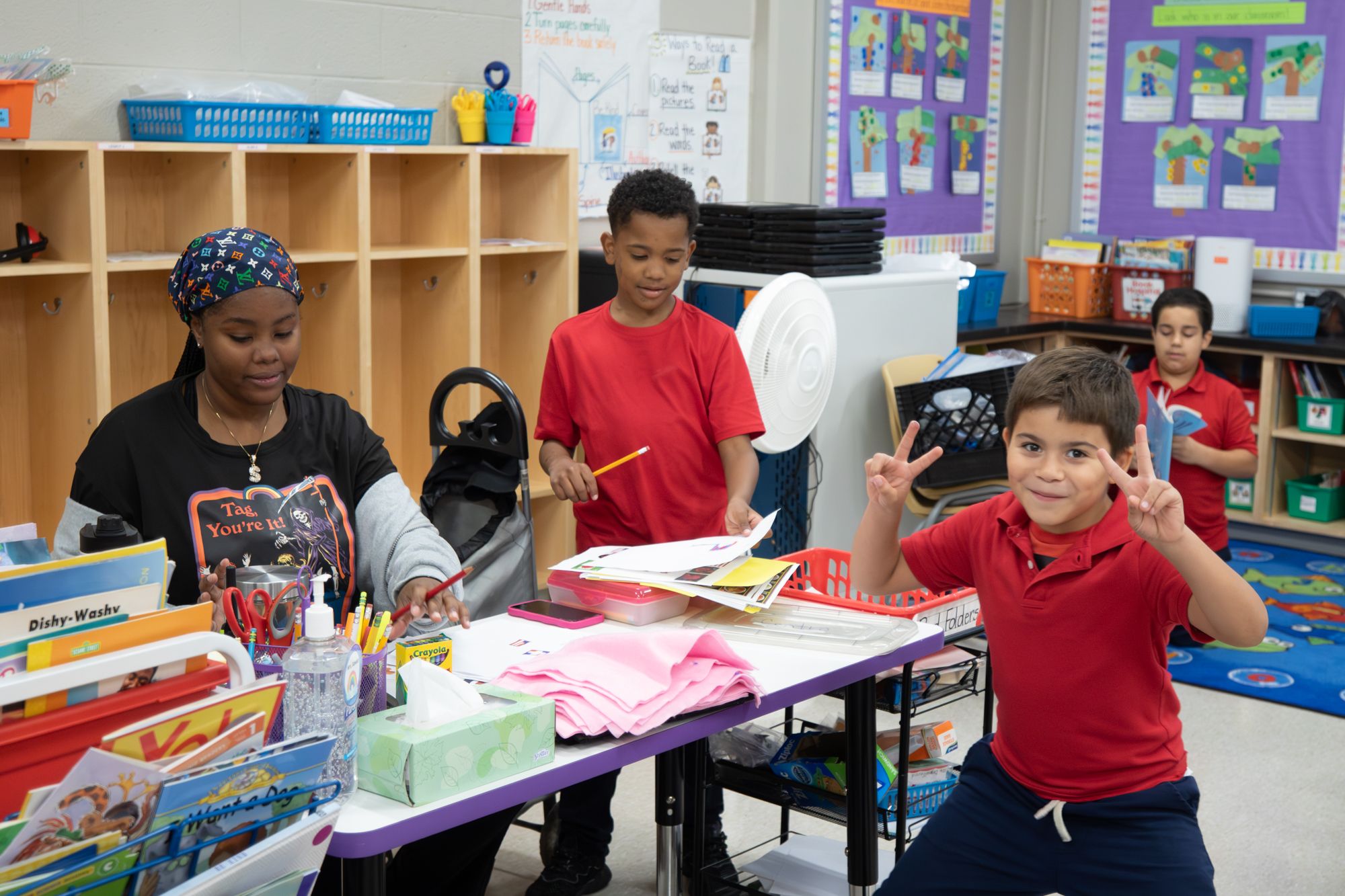 For example, Lozada said she wants to move Centro from the house at 185 Tioga St. to a bigger, more permanent space where she has room to grow the organization. She wants to hire more staff to help maintain Centro's current programming, like their dance troupe, and revive others like the Goodlands Project. The Goodlands Project equipped kids with cameras to capture the good in the surrounding neighborhood through photography. Currently, there is no photo instructor to lead the effort.
Part of Lozada's motivation to expand is due to Centro's past participants returning as high school or college students interested in getting involved. Some of these students currently work as instructors, but Lozada said there's potential for more.
Additionally, Lozada has ambitions to expand Centro's services to serve adults and youth who have aged out of their elementary school programs. For example, she wants to help high schoolers prep for college, bridge the resource information gap with older adults, and bring more healthcare services to the broader community.
Longtime volunteer Usmara Torres has many of the same ambitions. Torres has volunteered for Centro's after-school program for 15 years and even had a daughter pass through the organization who now works as a psychologist.
"There's a lot of kids after school that go out in the streets and don't really have anywhere to go," Torres said. "This keeps them occupied."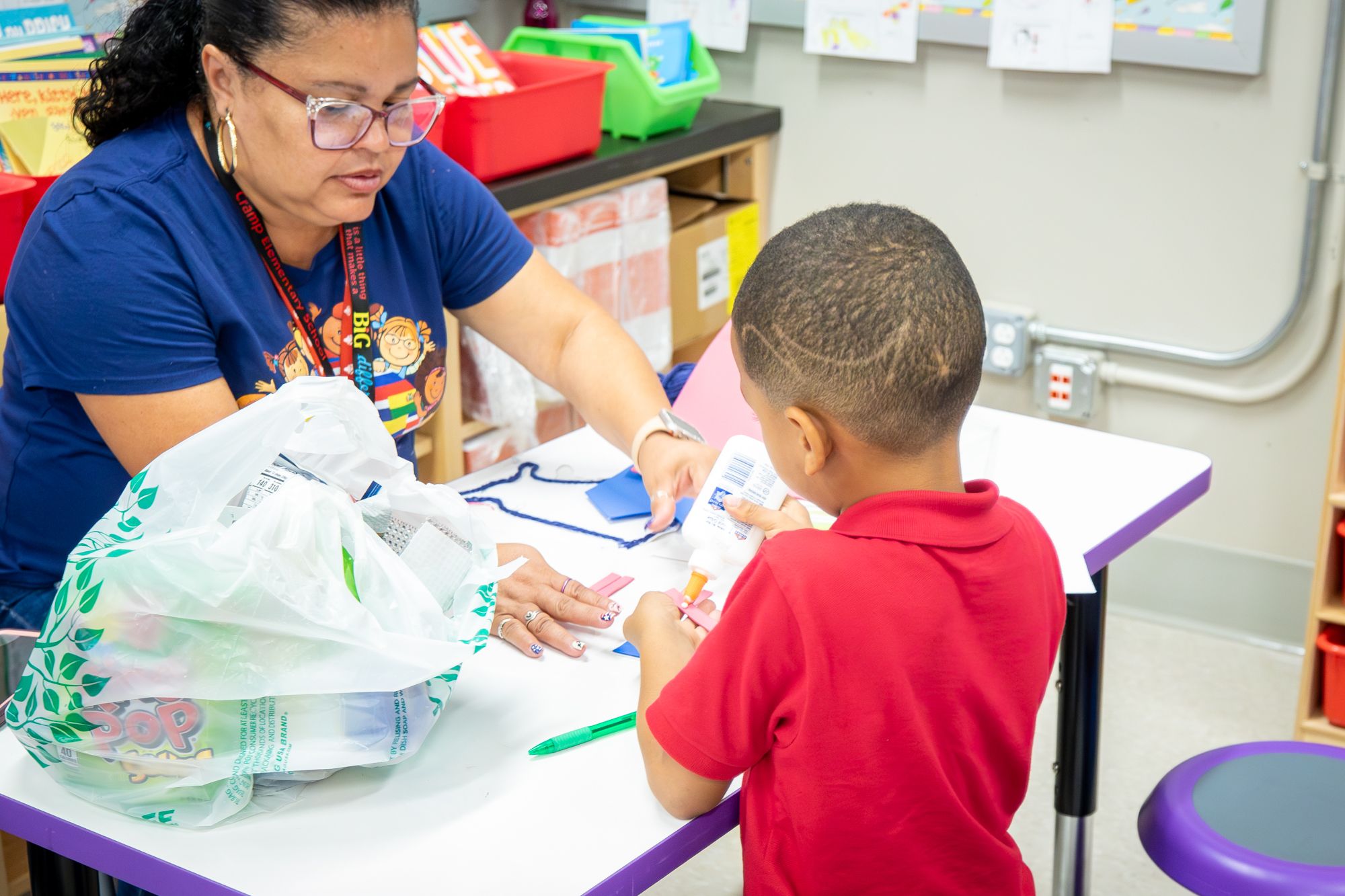 Torres helps the kids at Cramp with homework and more, but her main job is to watch the door during program pick-up and ensure all 60 kids are sent home with the right parents and guardians.
"It's a responsibility where you have to learn," said Torres, who knows the names of every child in the program and the faces of all their parents.
For Torres, her favorite part of the job is providing the kids with positive motivation. She said her ambitions for Centro are high, but possible for those involved.
"I want the world to know about Centro," said Torres.
To donate or volunteer with Centro, visit the organization's website for opportunities.
Editor's note: Kensington Voice is a recipient of the Kensington Community Resilience Fund. The Scattergood Foundation had no editorial input and did not view this story prior to publication.
---
Story edited by Siani Colón and Jill Bauer-Reese