For months, Philadelphians have called on the city to address systemic racism. In response, Councilmember Maria Quiñones-Sánchez is attempting to provide a solution — a Black stimulus package.
The stimulus package intends to address racist lending practices that created wealth disparities among white and Black neighborhoods by providing equitable financial support to Black communities, low-income communities, and communities of color.
In June, Quiñones-Sánchez introduced a resolution allowing City Council to hold hearings about the proposed stimulus package. In the proposal, Quiñones-Sánchez calls for a $500 million investment in affordable housing and commercial corridors, as well as, creating a Poverty Action Fund for basic income, benefits access, job training stipends, and rental assistance.
But as City Council prepares to hold hearings to discuss how the Black stimulus package could work, some Black business owners in Kensington say that they need more than just a handout from the city.
Blew Kind, owner of Franny Lou's Porch, a café and community space in Kensington, said she thinks city leaders should use the opportunity to acknowledge Philadelphia's long history of racism and create better access to the financial institutions that have systematically neglected Black communities for decades.
"It should be offering the resources to the people who have had those resources literally stolen from them for generations," Kind said of the proposed package. "I wouldn't even call it helping. I would call it an obligation because of the history of the country."
As a Black woman business owner, Kind approaches her business with an intention to connect and empower Kensington from within. From ethically sourcing Franny Lou's materials to hosting events with community-driven leaders, Kind wants to see economic growth in her neighborhood.
According to the Pew Research Center, only 2.5% of businesses in the city are Black-owned. Furthermore, Black residents are twice as likely to live in poverty than white residents in Philadelphia. And as of Oct. 5, 42.2% of those infected by coronavirus are Black Philadelphians while 17.9% are white Philadelphians.
"Part of moving forward is a recognition that we have some structural problems that are deep-rooted," Quiñones-Sánchez said. "That's how I look at this Black stimulus, as sort of like, 'What haven't we done for years?' And figuring out how we structurally invest to help level out the playing field because it's not leveled."
To make this possible, Quiñones-Sánchez wants city leaders to invest in individual residents and businesses rather than giving money to city programs and nonprofits.
According to Quiñones-Sánchez, City Council aims to create a public-private partnership to guide the development and implementation of the Black stimulus package, as well as hold accountable those implementing the plan. The partnership, which will include community, government, and philanthropic stakeholders from public and private sectors, should be formed by the end of this year, she said.
As part of the public-private partnership, Quiñones-Sánchez wants stakeholders to help create an "accountability dashboard," which she describes as a set of goals and requirements that the project should meet to benefit the communities it's serving.
Funding for the stimulus package is unclear 
The resolution to hold hearings about the Black stimulus package was approved around the same time when the city announced an estimated $749 million loss in revenue due to the coronavirus pandemic. 
Due to budget limitations, the city may not be able to reallocate money for the Black stimulus package proposal at this time. In an email to Kensington Voice, city spokesperson Mike Dunn wrote, "We look forward to further conversations with the Councilmember on what other programs and initiatives would be cut in order to fund this."
According to Quiñones-Sánchez, the investments needed to support the affordable housing and commercial corridors described in the stimulus package could be partially funded by federal financing programs, like Section 108 federally guaranteed loans and the Community Development Block Grant (CDBG) program. The same financing strategies that were used in the '90s to build some of Philadelphia's most renowned buildings, like The Ritz-Carlton in Center City, she said.
Section 108 guaranteed loans and CDBGs are used when local governments don't have the funds available for costly projects. The city can receive CDBGs and federally guaranteed loans from the Department of Housing and Urban Development to fund large economic development projects and undertake revitalization activities.
'Invest in the people'
As Black business owners in Kensington await the results of City Council's hearings, they want their own needs to be heard, too. 
Quran Washington, co-owner of GrindHouse Multimedia in Juniata, said a Black stimulus package should be creating wealth within communities.
"We have a lot of talented people here, but no resources and no way to funnel it back into [the neighborhood]," Washington said. "We lack a lot of resources for the people to actually have a platform to display their talents."
Grindhouse Multimedia is a Black-owned recording studio, media production company, and artistic space that was built from scratch in 2010. The business now helps youth, upcoming artists, and local entrepreneurs realize their potential and grow their talents. In 2019, they even hosted hip-hop star, DaBaby, to record at their studio.
In addition to the investments in affordable housing, commercial corridors, and a Poverty Action Fund, Black business owners want to receive business support and community-based programming.
Washington believes the stimulus package should fund or offer legal services, job training, and financial services, as well as provide funding for educational youth programming.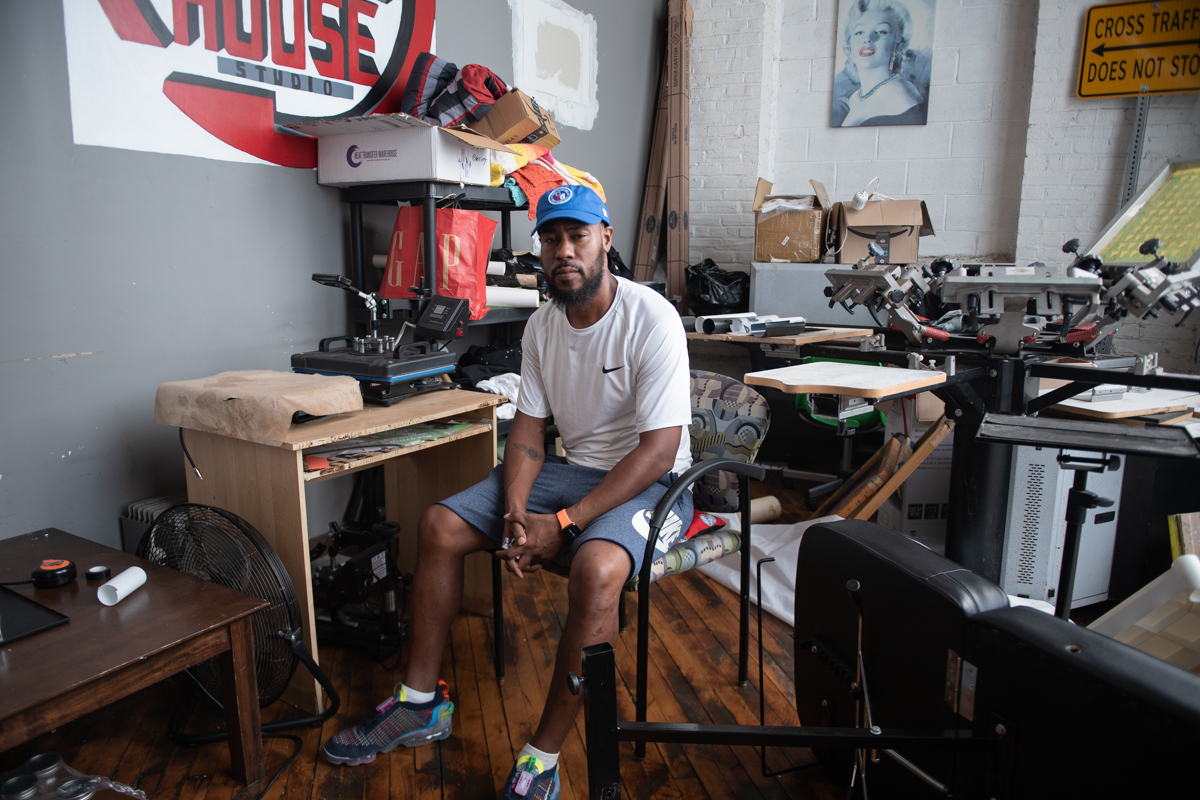 For a stimulus package to work, businesses and individuals that receive support need to be given additional resources to become self-sustaining, like business consulting services and educational programs, Kind said.
"[Consultants should] come into your business and literally support you for like three months to six months," Kind added. "One-on-one business evaluations of finances, profitability, physical store renovations, legal documentation, and taxes."
Additionally, if the Black stimulus package hopes to empower communities from within, Kind says it must utilize the services of Black and Brown-led organizations, like Chris Talley of CPT Consulting Services, who is a Black consultant that Kind uses.
"Instead of white-savior energy of white consultants, there's plenty of Black consultants out there," she said.
Build stronger families, build stronger neighborhoods
More than just economic investment is needed to level the playing field for Black Philadelphians, Kind said. She encourages councilmembers to educate themselves — and their constituents — on the economic system that allowed racist lending practices, like redlining, to deny communities of color access to financial opportunities for decades.
"Research and understand what you're actually working with so you can have these conversations to grow communities," Kind said. "And bring people who are actually going to be affected to the table in order to listen to their experience."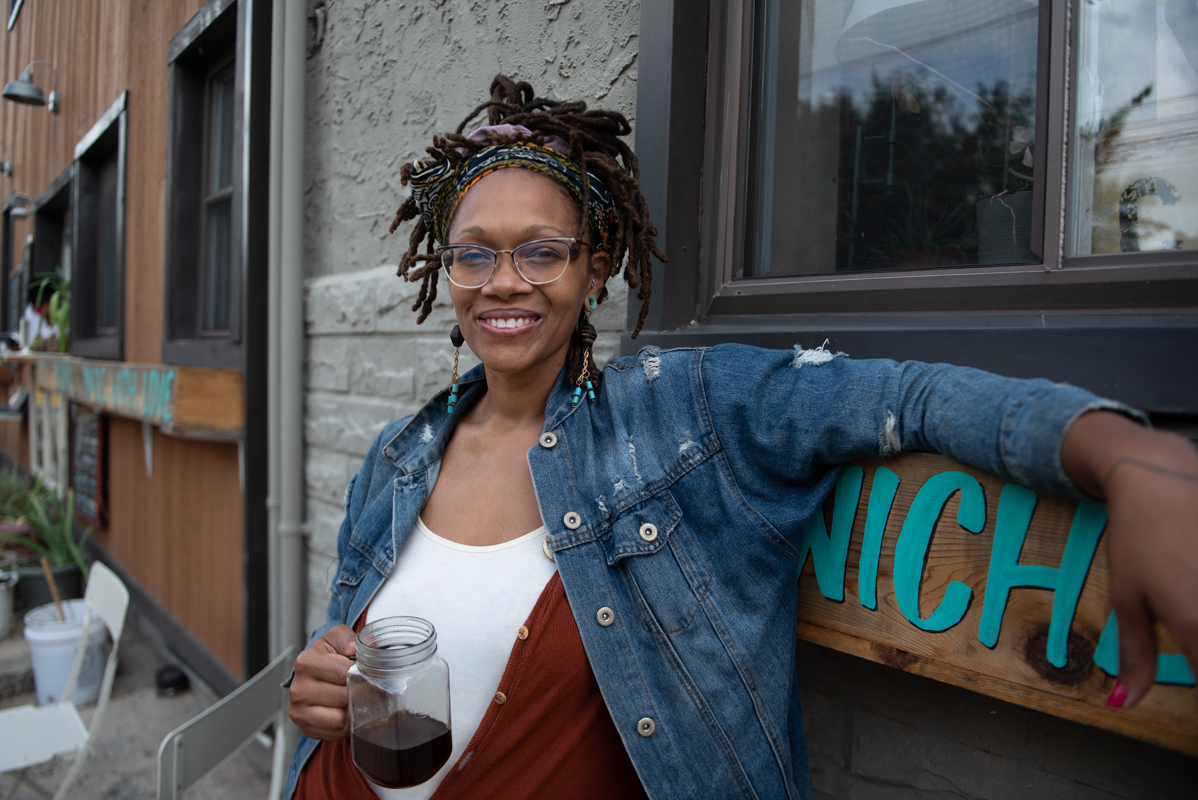 A Black stimulus package that focuses on financially supporting families and creating more community green spaces could benefit Kensington as well, Kind said. At the same time, she wants a stronger commitment from City Council to ensure that these financial and housing opportunities go to those who need it the most.
"The city wants to gentrify, bring more people from the outside in," she said. "My hope is that [the stimulus package] is building a foundation of Black wealth and Black roots that cannot be moved, and that Black businesses are creating culture and creating stability within their own community."
Kind believes that when communities are properly invested in, problems can be solved from within.
"How we raise our children is so important to how adults are able to succeed," Kind said. "[Investment] will create a more beautiful place to live with excited children and proud families, less murders and less crime, all the things that we all want to live peacefully."
---
Editors: Claire Wolters, Zari Tarzona / Designer: Henry Savage
If you would like to share your perspective on this topic, send us an email at editors@kensingtonvoice.com or message on social media, @kensingtonvoice. Your response could be published in our Voices section.