For seven years since it first opened in 2015, Amalgam Comics & Coffeehouse has been a space for many non-white and non-male self-proclaimed nerds to be themselves, free from the anxiety of facing hate.
From hosting events to managing the supply of indie comics, the Amalgam staff made the comic shop a safe place for all Dungeons & Dragons (D&D) players, gamer nerds, and even people who didn't like to read to enjoy a signature Butter Beer Latte and the worlds of heroes, villains, and speech bubbles.
But with the Covid-19 pandemic and increasing gentrification on Frankford Avenue, Amalgam owner and self-proclaimed Head Nerd in Charge Ariell R. Johnson recently announced the store would close in October.
In light of this loss, this article memorializes the shop's journey and some of the folks who were a part of it.
#1: The Beginning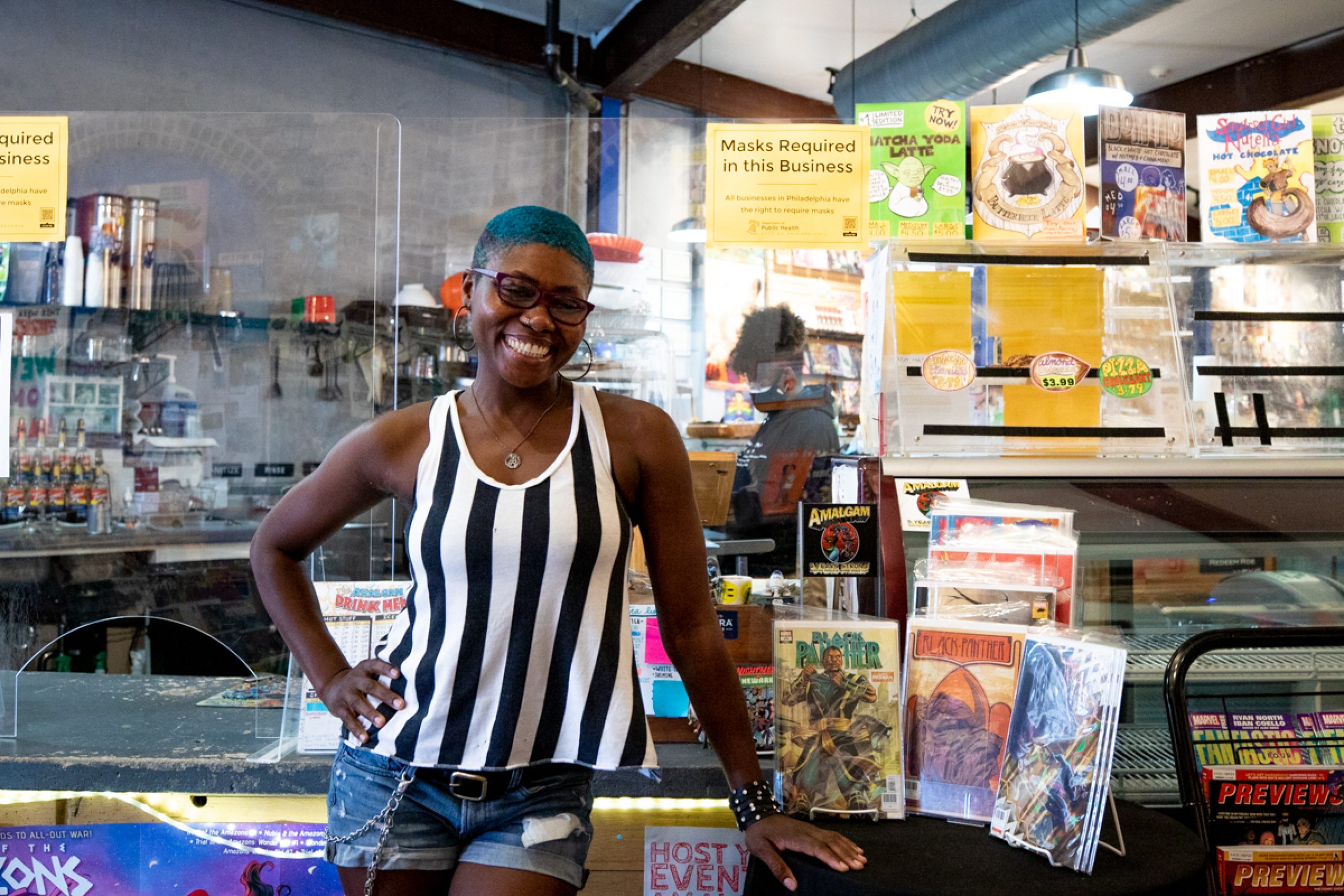 Growing up, Johnson watched "X-Men: The Animated Series" and fell in love with the show's Storm/Ororo Munroe, an African American woman born with the power to manipulate and control weather. It was through like-minded friends in high school and beginning to visit comic bookshops in 2000 that Johnson learned more about the character.
However, as a Black woman and as a fan of an industry with a predominately white male audience, Johnson was uncertain of her place within the world of comics.
"It took me a long time to get up the nerve to actually go into one," Johnson said about her experiences with comic bookshops. "I used to just walk past and look in, but not actually go in. And then one day, I finally took the leap and went in."
Originally from Maryland, Johnson moved to Philadelphia in 2001 to attend Temple University, majoring in accounting. Every Friday, Johnson visited Fat Jack's Comicrypt to purchase comic books and would walk across the street to Crimson Moon, a Black-woman-owned coffee shop. Unfortunately, Crimson Moon would eventually close down in 2005.
"I didn't feel like I had a place to go," Johnson said. "It wasn't just any old coffee shop or chain store. No, it was like a vibe in there."
It was the closing of Crimson Moon that gave Johnson the idea for what would become Amalgam Comics & Coffeehouse.
#2: 'Amalgam'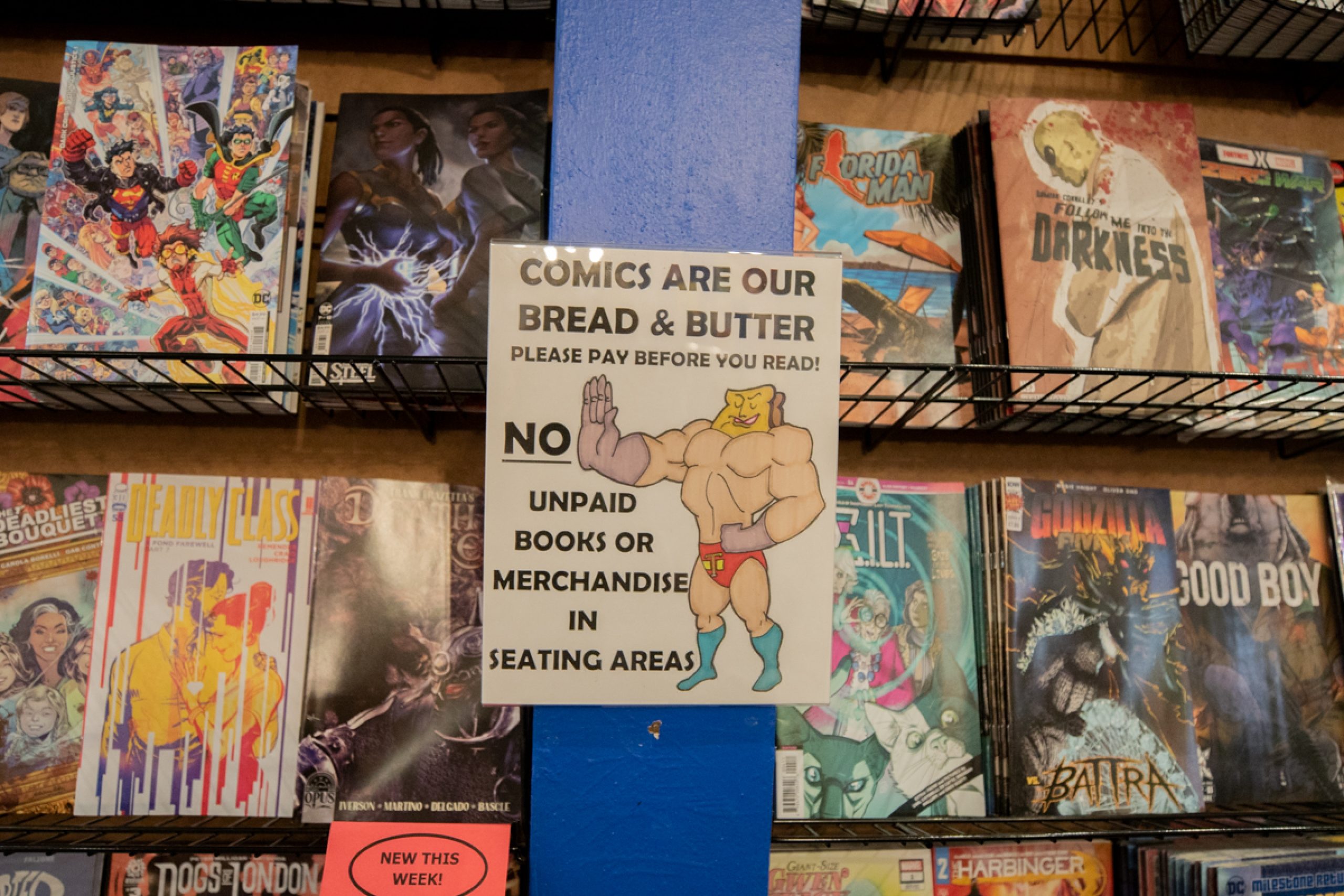 Talking with friend Corinne Wilson in 2012, Johnson described her desire to host a space accessible to anyone and everyone.
After hearing Johnson's vision, Wilson's responded, "It's like an amalgamation." The word, and its meaning, stuck. Johnson's first memory of the word was of "Amalgam Comics," the 1996 12-issue crossover comic series between Marvel Comics and DC Comics.
"It ​​came from an organic place, and I think [that word] just hits all the right notes. And I love it because it gives us room to grow and change and evolve," Johnson said.
#3: Legacy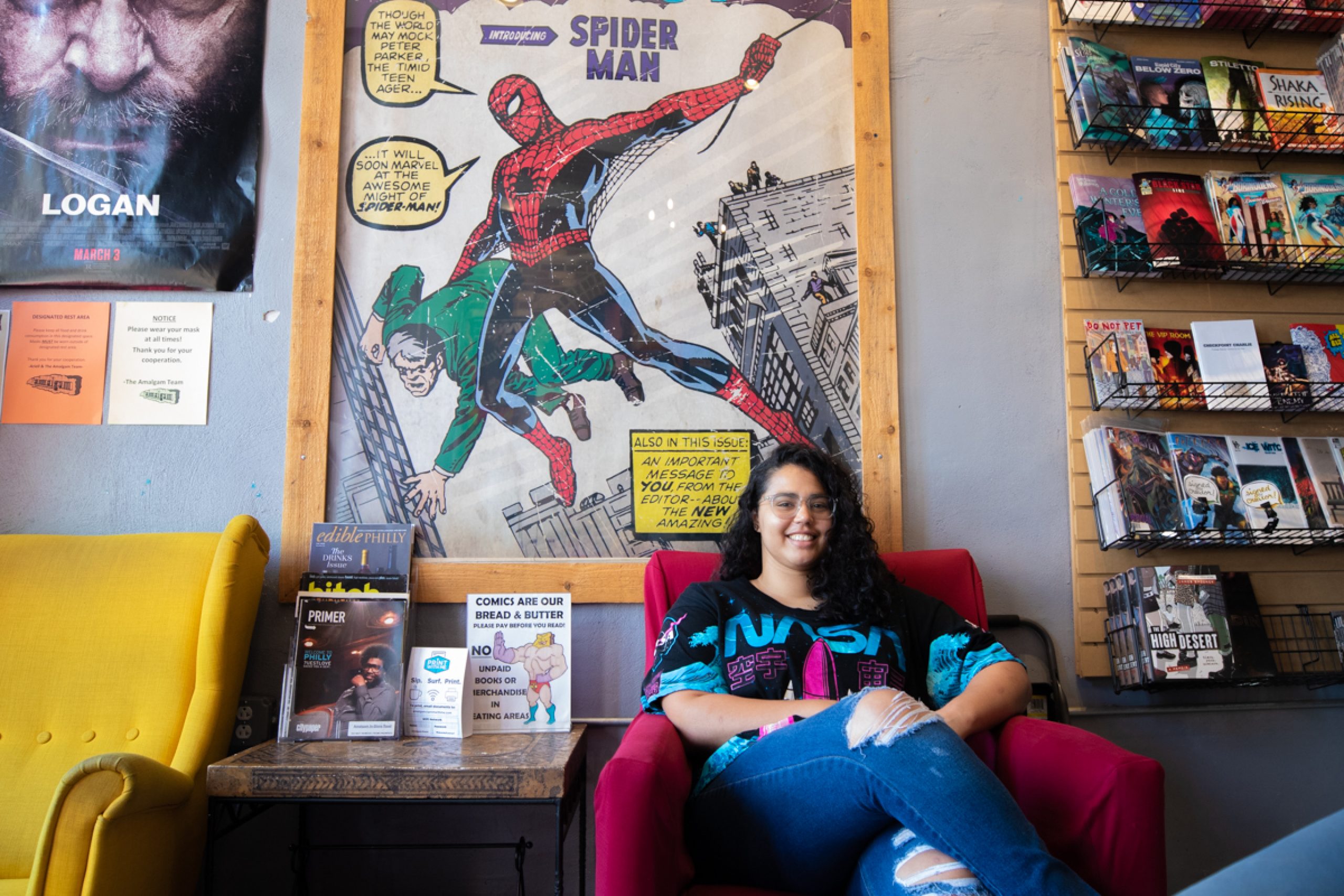 Amalgam's executive assistant and social media manager, Marisel Villarreal Rios, began her journey with the shop as a customer shortly after it opened its doors in 2015.
She visited the store looking to buy the last issue she needed to complete her collection of "The Legend of Wonder Woman" comic book series. Discovering it had just sold out, she asked Amalgam's Comic Book Jedi Randy Green if she could order one.
Rios remembers Green's willingness to part with the issue from his own personal collection for her, an offer that left Rios both happy and relieved. It was the moment she decided she would continue coming back.
"I remember, I just gave him a big ol' bear hug," Rios shared. "It's still one of my most prized, most beloved story collections that I have had."
Since being hired in 2019, Rios has offered the same helpful, personable service she received as a customer. One time, Rios noticed the keychain of someone wandering the store, seemingly in search of something.
"So you like Prince, huh?" Rios asked them, remembering MPLS Sound, a tribute comic dedicated to the musician that she recommended to the customer. "She was so thrilled and was so excited to take it home and read it."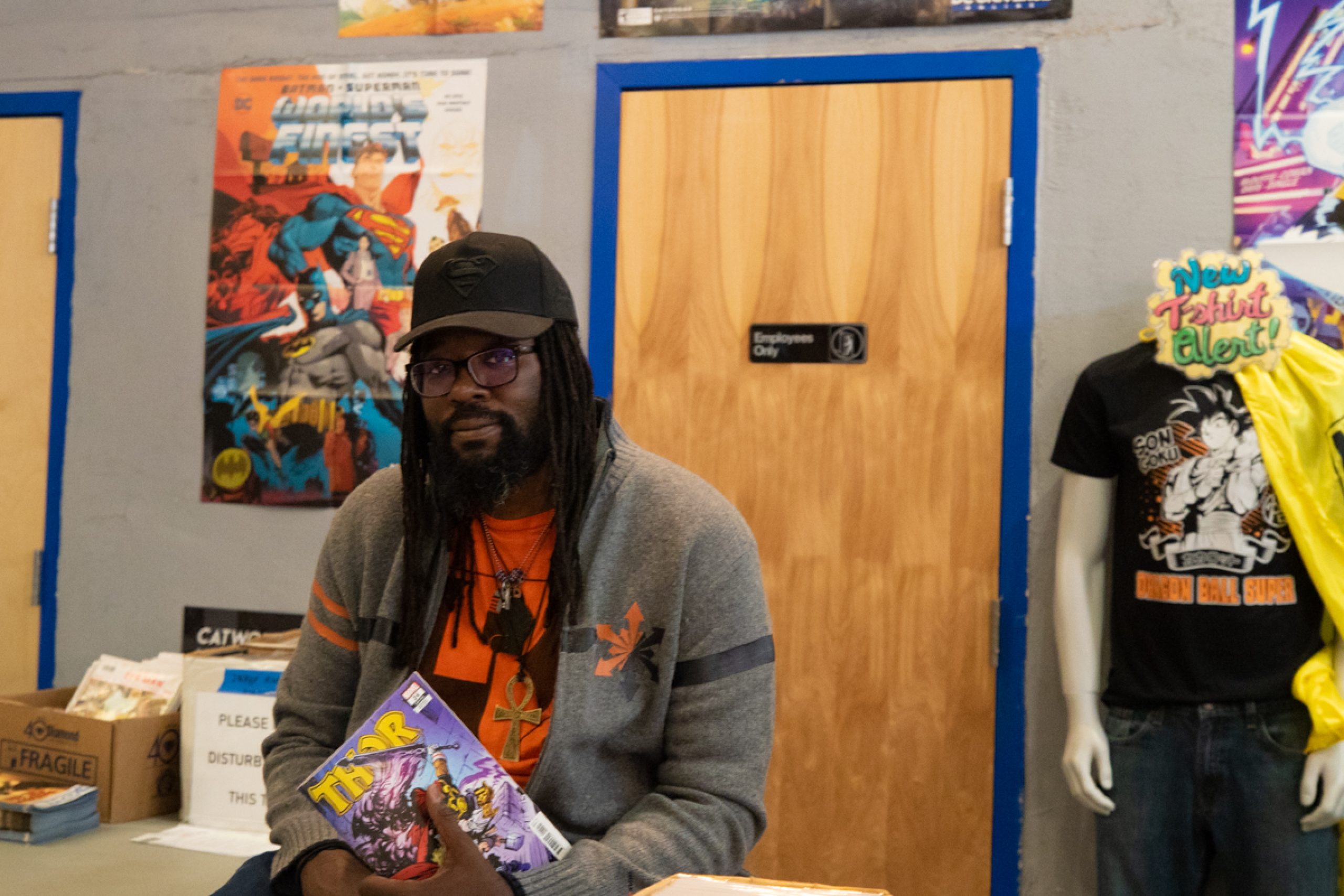 Green, who is also a part of the American bluegrass and hip-hop group Gangstagrass, has worked at the shop since its beginning. As a fan of comics since the age of 5 and working in the comics industry for over 20 years, taking on Amalgam was something unique.
"For people just coming into it, people of color, queer people, it's oftentimes very difficult to come into a space that is so very straight, white male-dominated," Green said. "And so what we created here was very much a space that anybody could just sort of step into, anything. And, it didn't matter what you are and how you identify. There was always something here for you."
#4: Endgame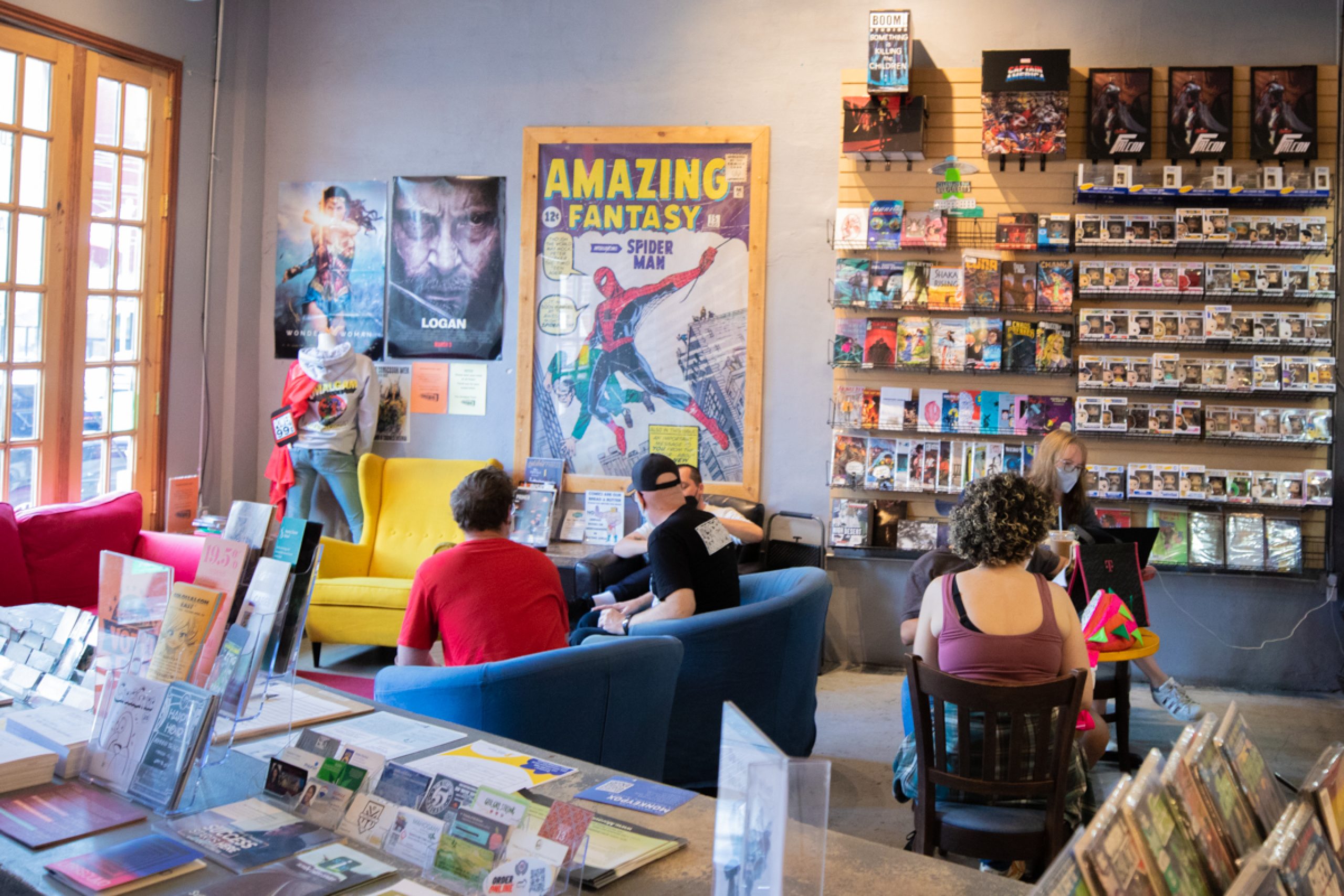 After reopening in 2021 because of the Covid-19 pandemic, Johnson and the rest of the Amalgam team witnessed their everyday clientele change.
"Now people are coming in who have never heard of the shop, haven't quite experienced the neighborhood as it was, or even as it is now," said Rios, who lives in Kensington.
Oct. 1 marked Amalgam's last Vinyl Tap, an event held regularly with music, vendors, and spoken word poetry. Named "Endgame" after the 2019 Marvel Avengers film, Johnson felt the title was appropriate.
"They had to lose to win. And so I feel like that's what this is," Johnson said, alluding to the store's future. "I don't want to just keep going, despite what I'm seeing until we just burn and teeter out. I'm taking a step away now in hopes that the recovery can happen later."
#5: Forward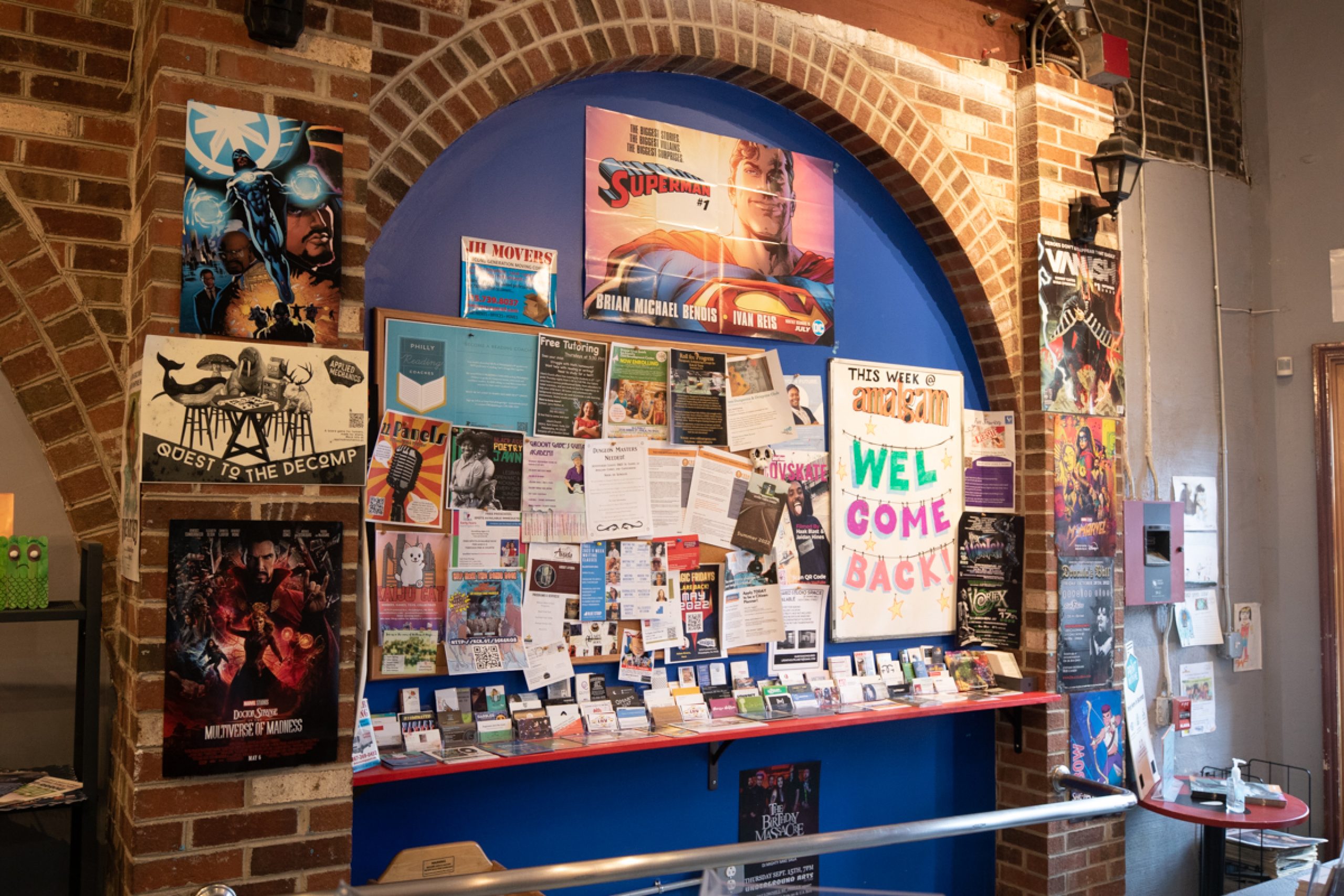 For people whose world collided with Amalgam during its 12-year run, there are countless stories and memories. Johnson had the opportunity to meet one of her favorite writers, Greg Pak, and Green cherishes the hour-long discussions with folks about comics and heroes. But, as a collective, it's the joy of having provided a space for every seasoned or new comic book fan to feel welcomed and find something new that will be missed the most.
For Johnson, while future plans are still coming together, her time will be used to work on other projects.
If you'd like to continue supporting Johnson and her other projects, you can follow the collaborative podcast, Black Tribbles, which also features Green.
---
Editors: Zari Tarazona, Christopher Malo, Siani Colon / Designer: Khysir Carter